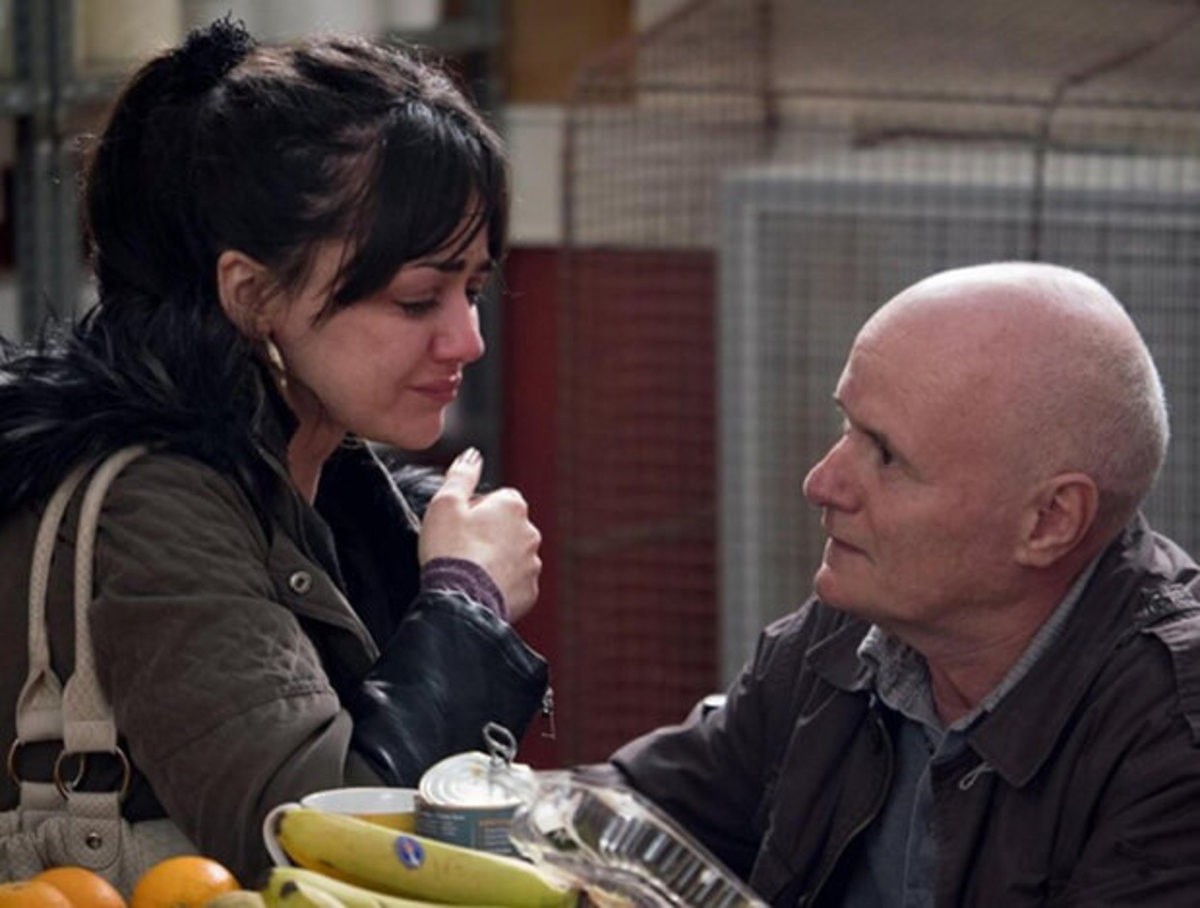 Nothing's better in cinema than when an accomplished director is at the top of his game. Utilizing all the skills and talents needed to bring together a team of artists crafting a work of art that grabs the viewer from beginning to end. The bonus is when the product serves the betterment of humanity, and the Toronto International Film Festival has long ago created a section for these Masters, who have enriched the world with the best in art.
Long revered as the 'working mans' director, British filmmaker Ken Loach's films are becoming quite predictable in his old age. Predictable in a good way. You know he's going to reach deep in character development, usually starting out slow. And without notice we are drawn into the lives of people we wish we had known all our lives – folks caught in capitalist society's many traps, in need of help and compassion.
Long threatening to close out his varied and distinguished film career, Ken Loach thankfully felt the need to squeeze out just one more poem for the downtrodden. And it just happened to have won the top prize at the most formidable film festival in the world, Cannes. The very humanist I, Daniel Blake, as expected, took a while to get going, like when you meet a new person and it takes a while to get to know each other.
The film focusses on a victim of the British health system, not a new theme for Loach. A middle-aged carpenter injured on the job is denied welfare assistance because of some legal technicality and befriends a young single mother dealing with similar issues. Based on another great screenplay by progressive writer Paul Laverty (Even the Rain, Jimmy's Hall) the film manages to find the good in most every person we meet, and condemns the dehumanizing and heartless benefits system in England.
There is tremendous warmth and humor in the film along with the despair and tragedy many find in a society that puts profit before people. Dave Johns offers a heartfelt portrayal of Daniel, as does Hayley Squires as the young mother. And if we're lucky, Loach will keep making movies. (He has recently directed a special doc about Labor Party leader, Jeremy Corbyn)
Almost 80 years after one of America's greatest film classics, Grapes of Wrath, John Steinbeck's other working class novel about California workers comes to the screen. Young ambitious actor James Franco has already appeared in over 130 films in his short film career. He has also chosen stories by prize-winning American novelists to direct, including William Faulkner's The Sound and the Fury.
Franco recently made his Broadway debut acting in a revival of Steinbeck's Of Mice and Men which spurred him to directs Steinbeck's In Dubious Battle, sure to go down as a classic among powerful working class film adaptations. Where Wrath utilized black and white, this rousing color venture brings out the harsh realities facing migrant workers in 1930s America. It's a powerful story defending working people organizing unions among apple workers. It depicts the idealistic young organizers who come into the fields to organize to improve the plight of these poor migrants. Every trick and deception by the landowners is exposed and dealt with.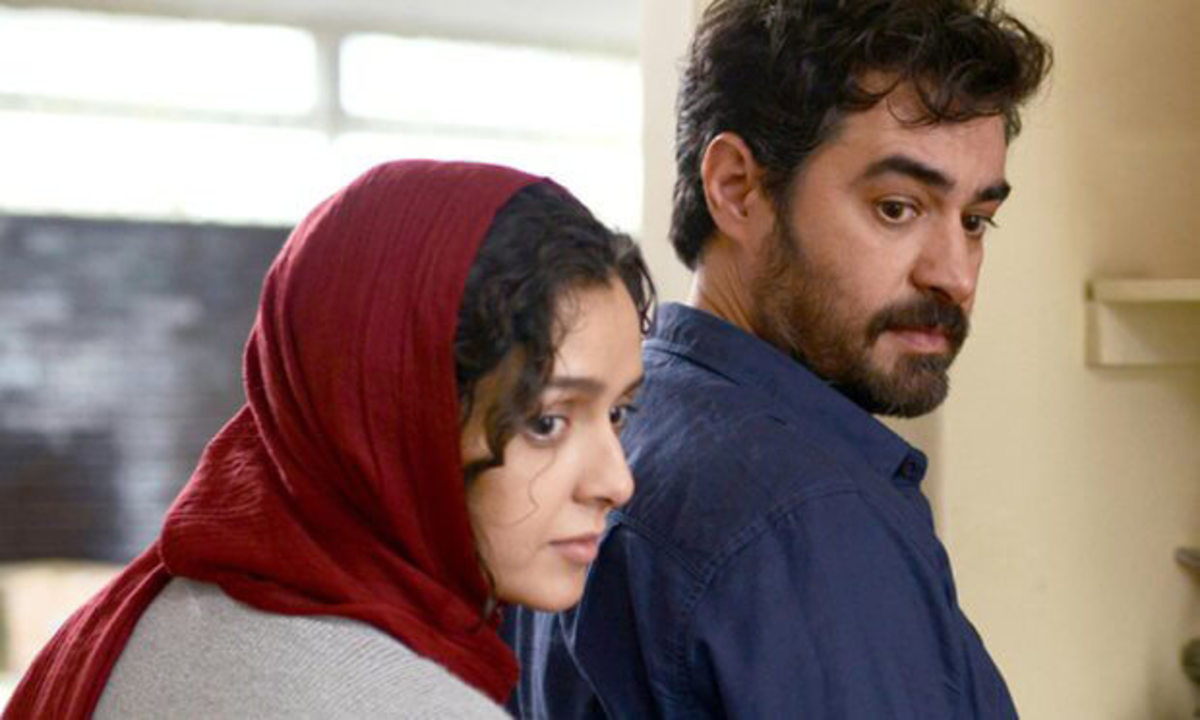 It's a study manual on how to organize, strike and fight back – what to do when overwhelmed by the power of the state, the landowners and their goons. The film has violence and setbacks, compelling personal dramas, but hope is never given up as bonds are created among former competing workers, and trust in the organizers, although challenged quite often, is eventually cemented in the struggle. Robert Duvall as the landowner, Ed Harris, John Savage, Selena Gomez and James Franco himself as an organizer are joined by a competent cast of actors.
Oscar winning Iranian director Asghar Farhadi (A Separation), recently won Best Screenplay honors at Cannes for The Salesman, another 'slow burner' plot that starts simple and quickly gains complexity. Like most Iranian films it deals with general themes of personal relations, children and cultural artifacts and the simple themes are mesmerizing. Here it's theater people performing Arthur Miller's Death of a Salesman.
The lead couple are waiting for a woman to remove her stuff out of the apartment they have just rented. While the husband is at rehearsal, the wife, while getting ready to bathe, is physically assaulted. The distraught husband searches for the guy who did it, asking neighbors and others for information about the attacker. What he finds and how he deals with it is what characterizes the uniqueness of Iranian cinema. Humanistic social relations, love and respect for fellow mankind, and a distinct preference for the simple life drives his actions to a fatal and complex ending. There is a parallel to Miller's play about the tragic salesman, and multiple meanings are usual course for films from Iran.
Death in Sarajevo is a stunning tour de force from Bosnian Oscar winning director, Danis Tanovic (No Mans Land). This Altmanesque spectacle about European history features multiple overlapping stories. Set in the aging Hotel Europa, used as a metaphor for Europe's role in the Bosnian War, and taking place during the 100th anniversary of Gabrila Princip's assassination of Archduke Ferdinand that started WWI, the film covers the global ramifications of that event to the present day.
Princip is a hero to some and terrorist to others and the story starts with a reporter interviewing 3 people on the hotel rooftop with each one defending radically different interpretations of history. The first one tells the history of how Princip himself was defined throughout history: first he was a criminal, then when WWI ended, he was honored with a statue put up by Tito, and his footprints were put on bridge named for him—until 1990 when it was taken down and he was a criminal again.
The second interviewee was a staunch defender of Bosnia against Serbia, and the third was a Serb named (surprisingly!) Gabrilo – apparently every generation has at least one named after him. It was learned this person came to kill someone, 'but who would it be in today's world?" The camera tracks from one story to the next as it all comes together by the end.
There is lots of dialog (meaning subtitles galore), people arguing and interacting constantly, and it's all taking place as the hotel workers threaten to go on strike when the world dignitaries arrive for the celebrations. The richness of the plot is enhanced by mixing the political with the personal. The hotel manager is having an affair with the clerk, whose mother is the leader of the strikers. As guests arrive they are placed on floors based on their importance, and the top floor is relegated to an EU actor who is practicing his controversial celebration speech while being watched by secret cameras.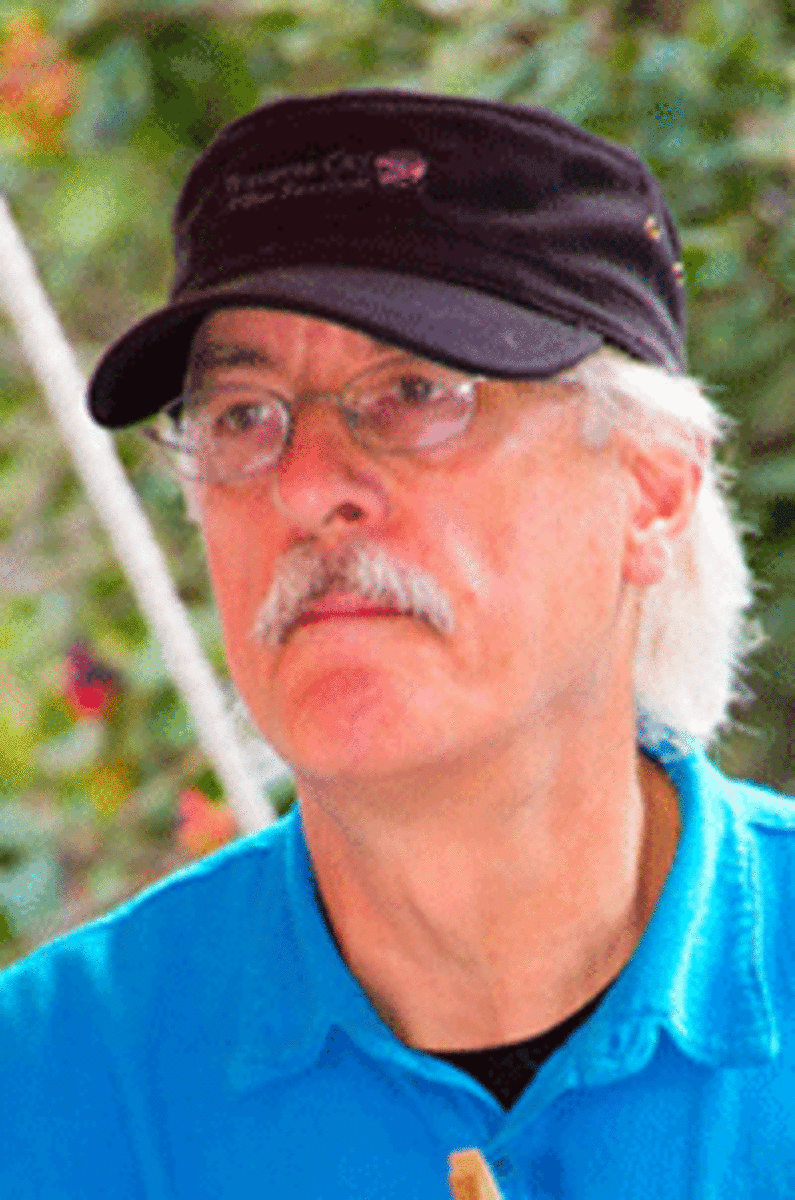 In the basement lounge run by thugs, they are bribed by management to stop the strikers by any means necessary. And this is just a few of the intriguing activities going on in the hotel, a symbol for the complexities of European history. And the script complexities could only be handled successfully by a master director such as Tanovic. He seems to be stating that maybe both sides committed crimes, but now both are victims against a new enemy. And whom might that be?
Bill Meyer
Click here for reuse options!


Copyright 2016 Hollywood Progressive