STELLA POLARIS ULLORIARSUAQ
Yatri Niehaus's shot-on-location documentary about climate change and colonialism's impact on Greenland features poetic, stunning cinematography. While some nonfiction works about global warming such as The Penguin Counters focus on how polar bears, walruses, seals and other majestic wildlife are being affected by extreme weather, Stella Polaris Ulloriarsuaq stresses how Greenland's indigenous people are striving to cope with these factors. Danish colonialism, too, has altered an age-old way of life. Niehaus' superb, cinematic film also visualizes the way Greenland's topography is shifting as the planet heats up. As Greenland's glacier and ice melt, its culture seems to, also – alas.
According to press notes, "The Kalaallit people of Greenland have been inseparably connected to the eternal ice for millennia. As the foundation of their traditions is literally melting beneath their feet, a group of people seek to capture messages from a vanishing world.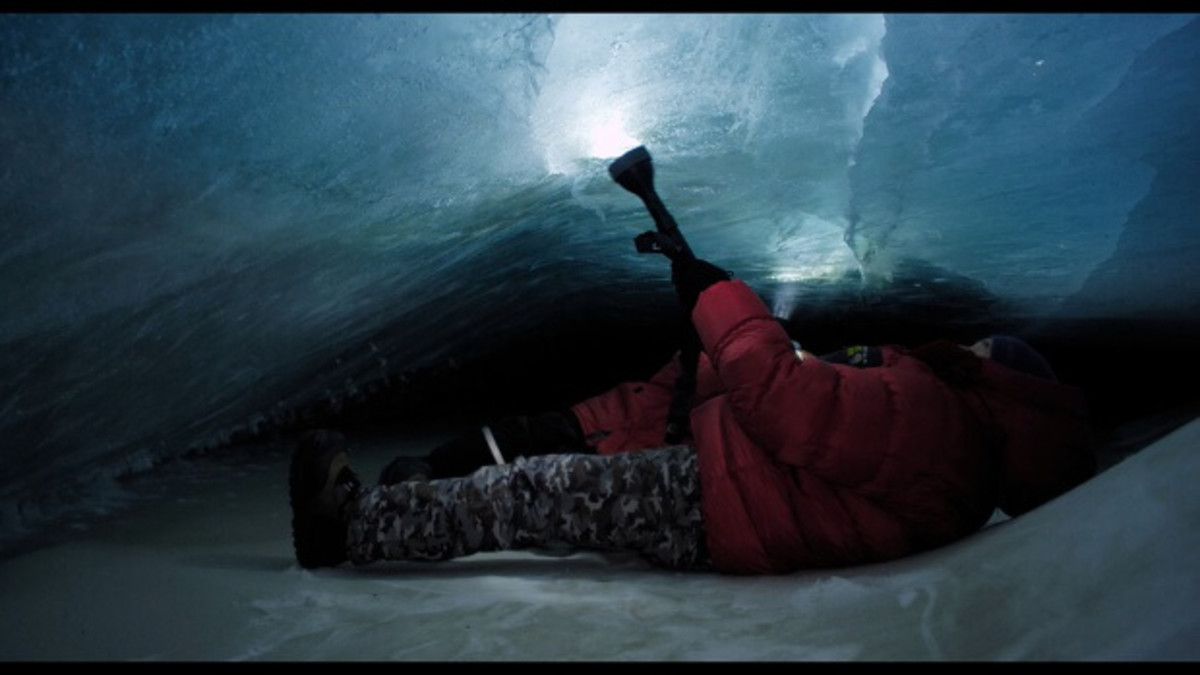 Under the guidance of the shaman Angaangaq Angakkorsuaq and with the aid of two photographers, people from all the social walks of Greenlandic life gather to illuminate glaciers and icebergs in star-lit nights."
Niehaus studied cinema at Filmhochschule, Munich, Germany. His 90-minute Arctic excursion and fantastic film may melt your heart. Shot beneath Greenland's starry, starry Northern Lights, Niehaus' Stella is simply stellar.
Ed Rampell
Ed Rampell is an L.A.-based film historian/reviewer co-presenting Alexander Dovzhenko's Arsenal on Friday, 7:30 p.m., June 23 at The L.A. Workers Center, 1251 S. St. Andrews Place, L.A., CA 90019. This is part of the ongoing "Ten Films That Shook the World" series celebrating the centennial of the Russian Revolution through November. For info: laworkersedsoc@gmail.com.
Click here for reuse options!


Copyright 2017 Hollywood Progressive