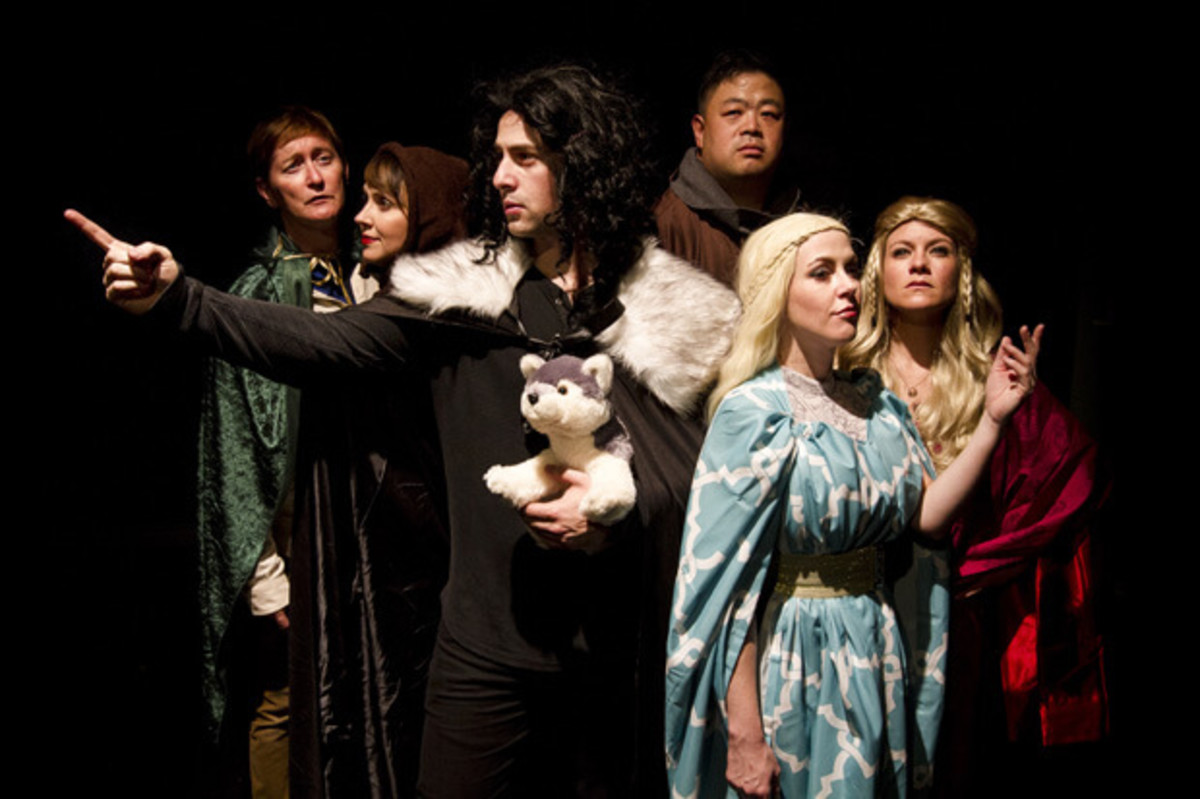 THRONES! THE MUSICAL PARODY Theatre Review
For "Throne-atics" who can't wait to get their "Thrones" on until June 25, 2017, when season 7 of Game of Thrones premieres on HBO, they'll have to settle for the L.A. debut of Thrones! The Musical Parody, playing at Hudson Mainstage Theatre through Dec. 20.
This wacky two-acter's conceit is that to cheer up a despondent woman (Leslie Collins), five of her friends gather to celebrate the popular cable TV fantasy series set during mythic medieval times. Like those costumed Civil War re-enactors who fight the battle of Gettysburg all over again, they proceed to role play, assuming the parts of various Game of Thrones characters and acting out different storylines derived from George R. R. Martin's books.
This wacky two-acter's conceit is that to cheer up a despondent woman (Leslie Collins), five of her friends gather to celebrate the popular cable TV fantasy series set during mythic medieval times.
Through the miracle of onstage special FX, Chris Grace, who co-wrote the play and is of ordinary height, has fun playing diminutive Peter Dinklage's dwarf, Tyrion Lannister. Jessica Joy camps it up as Emilia Clarke's Valkyrie-like Daenerys Targaryen, that sensuous freer of slaves and mother of dragons. While the television series is known for its high production values, the stage version is decidedly low budge and even lower tech, and how costume and prop builder Misha Reeves Bybee bring Daenerys' winged fire breathers to life may be the cleverest single thing in this screwball show.
Although the theatrical version of Cersei Lannister's nude "Walk of Shame" carried out by Lena Headey on the small screen is rather hilariously rendered on the boards in a way that your plot spoiler resistant reviewer won't ruin for you, Dear Reader. (Although it was enough to make me repent for my skin sins.) And but of course, the over the top violence of the "Red Wedding" scene (if you don't know what I mean, you're simply not a GOT fan!) is executed with frenetic hysterics and appropriate bloodletting. The production and the sextet of thesps who reportedly play 51 roles is all directed with punchy panache by John Flynn, with choreo by Kimberly McVicar.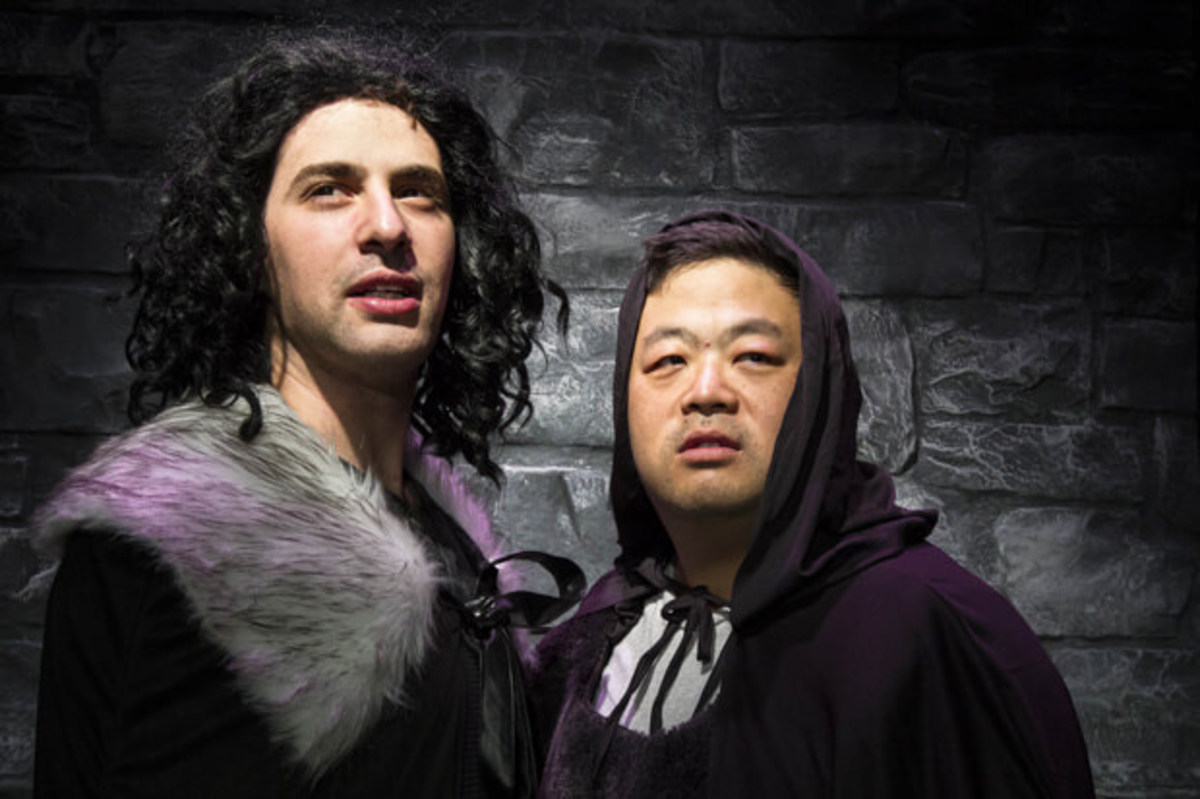 This leads me to point out that this dancing, singing stage spoof is not exactly appropriate for the tykes. Along with more bloodshed (albeit of the bullshit not the Peckinpah kind) than a production of Macbeth, there's more feigned bawdiness than in Oh! Calcutta and more vulgarities than at a Trump Nuremberg rally. Diehard Thrones fans will likely get all of the insider references and may enjoy this Parody most, although some dyed-in-the-wool Thronies may be un-amused and might object to all this tinkering with and mocking of the rarified Westeros realm wrought by their patron saint, George R. R. Martin. Fan fiction and ardent aficionados are likewise lampooned; for good measure, Star Wars and Harry Potter references are tossed into the kooky brew (Trekkies and their ilk, be forewarned).
However, one need not be a binge watcher of the HBO series in order to enjoy Parody's madcap mayhem amidst much merriment and music-making. Still others might find the onstage antics to be much ado about nothing. It bears noting that on opening night theatergoers laughed their noggins off at this silly, jolly holiday diversion.
Of course, one person's "homage" is another's theft of intellectual property. Overall, Thrones! The Musical Parody proves once again the eternal truth of Matt Groening's immortal edict when musing upon all those unauthorized Simpsons tchotchkes: "Massive copyright infringement is truly the sincerest form of flattery."
Holy King's Landing! What hast thou wrought?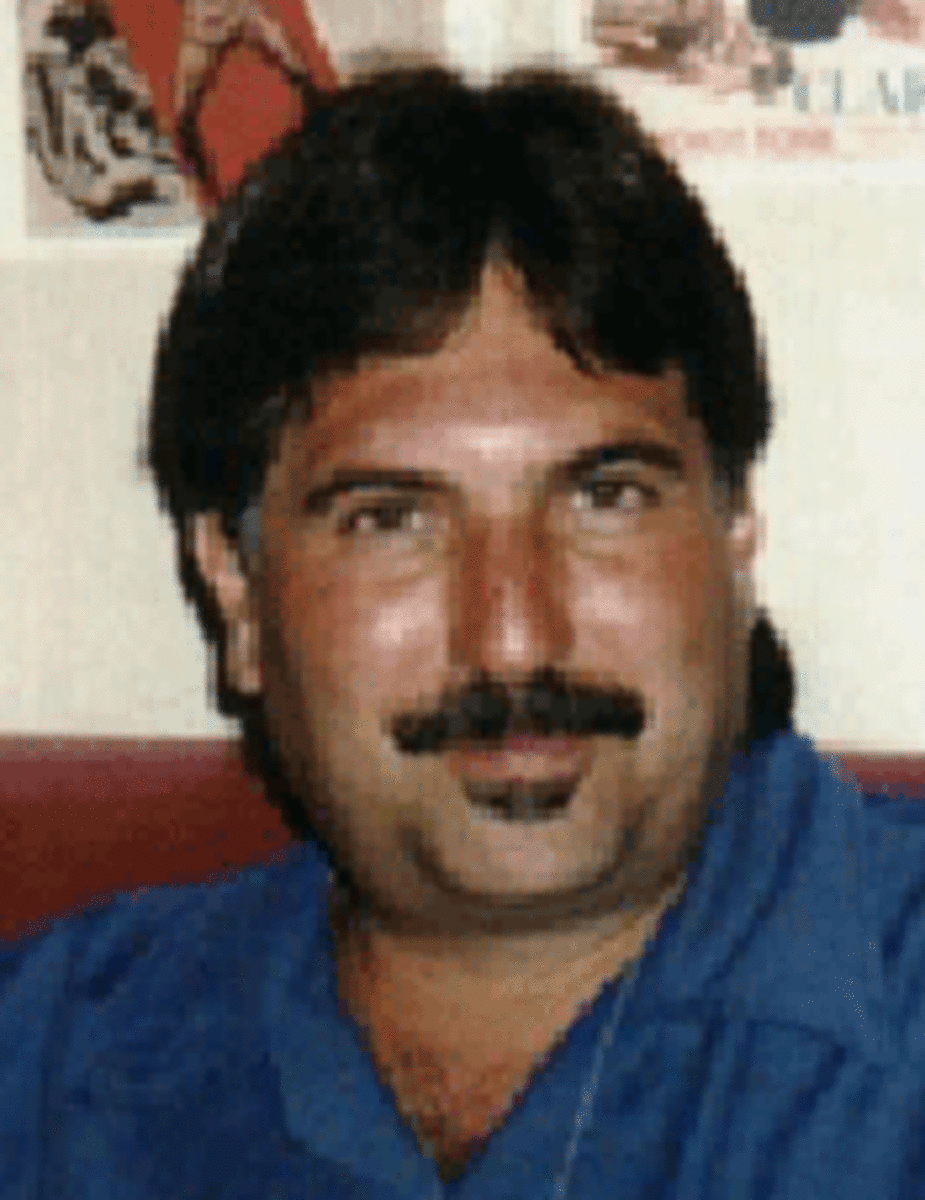 Thrones! The Musical Parody is being performed on Thursdays, Fridays and Saturdays at 8:00 p.m. and Sundays at 3:00 p.m. through Dec. 20 at the Hudson Mainstage Theatre, The Hudson Theatres, 6539 Santa Monica Blvd., Los Angeles, CA 90038, at Theatre Row. For tickets: Call (323)960-5770 or see www.plays411.com/thrones.
Ed Rampell
Click here for reuse options!


Copyright 2016 Hollywood Progressive