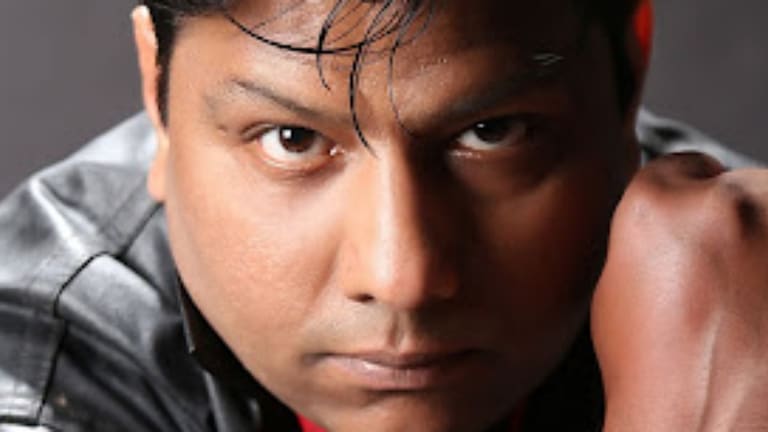 The Revolutionary Film Director Mukesh Asopa in the Hollywood Film Industry
Mukesh Asopa is an excellent example of a filmmaker that has produced award-winning films while also gaining traction in the Hollywood film industry with his innovation and unique personal style.
Mukesh Asopa is a Canadian actor, producer, writer, and director who has received several accolades. He's a real-life illustration of genuine talent. Mukesh Asopa is an excellent example of a filmmaker that has produced award-winning films while also gaining traction in the Hollywood film industry with his innovation and unique personal style.
It is true, as the saying goes, that directors have more influence on a film's success than any other creative force in the film industry. And becoming one of the most iconic filmmakers of all time isn't something that can be done overnight. This position is only achieved after going through many life experiences, being put under a lot of pressure, and having taken the time to learn from others. Asopa has done exactly that, rising beyond all challenges in the film industry and firmly establishing himself as a revolutionary among his contemporaries.
Asopa is known for producing many award-winning films. His work pioneered the style currently seen in Bollywood today. Asopa has directed and produced over six blockbuster motion pictures, including Aisha and Rahul, Bloody Romeo, The Taste of Relation, Depth of Pyaar, Zombie Beach, and Chambers Gate. Unsurprisingly, these artistically made films have earned him over 100 accolades from various new and established film festivals under the Asopa Films Inc.
Asopa attributes much of his outstanding success to the strong backbone of education that supports his career. He received his education at some of the most prestigious institutions and colleges, where he gained much of the knowledge and skills required in the film industry. As an alumnus of the renowned University of Calcutta, one of India's most prestigious universities, he shares his rich legacy and is another one of its distinguished alumni. Other stars produced by the University of Calcutta include academy winner Satyajit Ray, Bankim Chandra Chattopadhyay, Rabindranath Tagore, Ronald Ross, to name a few.
Asopa attended a university that was home to those destined for greatness, and he shares his coveted graduate status with many Bollywood giants, such as Mithun Chakraborty, Utpal Dutt, Rituparna Sengupta, Manna Dey, Sachin Dev Burman, Bhupen Hazarika, and Kumar Sanu.
Asopa believes that schooling is important, dispelling the myth that education and hard work aren't required in the film industry. His example reveals that to stay ahead in any industry it is important to be well-read and educated, making you a better person and better equipped for any career obstacles.
What's more, Asopa is also a member of DGC (Directors Guild of Canada), which allows him to network and engage with other great directors.
Not only that, but Asopa also attended the famous BJAS (Barry John Acting Studio) that has trained artists like Freida Pinto, best known for her debut in Slumdog Millionaire.
The BJAS turned out many of the most prominent artists in the industry, cementing its status as one of the world's best acting schools, and Asopa is one of the many bright talents produced by it. Others include well-known Bollywood and Hollywood personalities, such as Mira Nair, Shah Rukh Khan, Manoj Bachai, Varun Dhawan, Jacqueline Fernandez, Richa Chadda, Arjun Kapoor, and Dia Mirza, among many other talented individuals.
Being a graduate from so many historically famed institutions gives Asopa a remarkable educational background that has been responsible for shaping his career. Such training allows him to remain informed of contemporary and traditional industry practices while ensuring that he can reach and appeal to all kinds of people worldwide through his film productions. Education holds a prominent place for Asopa, as this propelled him to strive for greatness and fulfill his dreams with a career in film as he has done today.
Asopa has been involved in various levels of the acting and filmmaking process such as writing scripts, directing films, and has also collaborated with many A-list Hollywood and Bollywood actors that have helped him to gain a global following among all nationalities. Looking at Asopa's progress throughout the years, it is easy to conclude that his long career has given him a wealth of knowledge.
Mukesh Asopa is a Toronto-based director who frequently travels to Los Angeles and Mumbai for projects. Amazon Prime has recently released some of his movies such as Depth of Pyaar, which can be watched online, and all Asopa's films are accessible for viewing at the official website of Asopa Films. He wants his film-making skills to have as wide a reach as possible and believes strongly in engaging with his worldwide fan base through this medium, using it to further his influence.
Mukesh Asopa has established himself as a figure in the film industry, not just because of his accomplishments, but also due to his influence. Asopa is truly a treasure to behold, and he constantly pushes to improve and do better. Achieving so much success in the film industry is not easy. It comes with challenges like any other profession. Particularly in filming, many situations are difficult to control and handle.
However, Asopa has never been one to shrink back from difficulties, and takes everything in his stride, demonstrating his ability to keep a cool head and do the best work possible at all times. Besides, Asopa has had his fair share of challenges throughout his career which he has faced head-on and come out successful in the end; a true testimony of his character.
Asopa's amazing experiences and top education have truly had an impact on his life, film productions, and work ethos over the years. He is duly proud of his latest masterpiece, Bloody Romeo, which has been featured in more than 50 film festivals around the world, with its results pending for the upcoming months in 2022.
Mukesh Asopa is a remarkable talent in his own right and has been influential in shaping many Bollywood films today while also creating a name for himself in Hollywood. His successes have turned him into an inspiration for many people who want to achieve great things in the field of filmmaking.