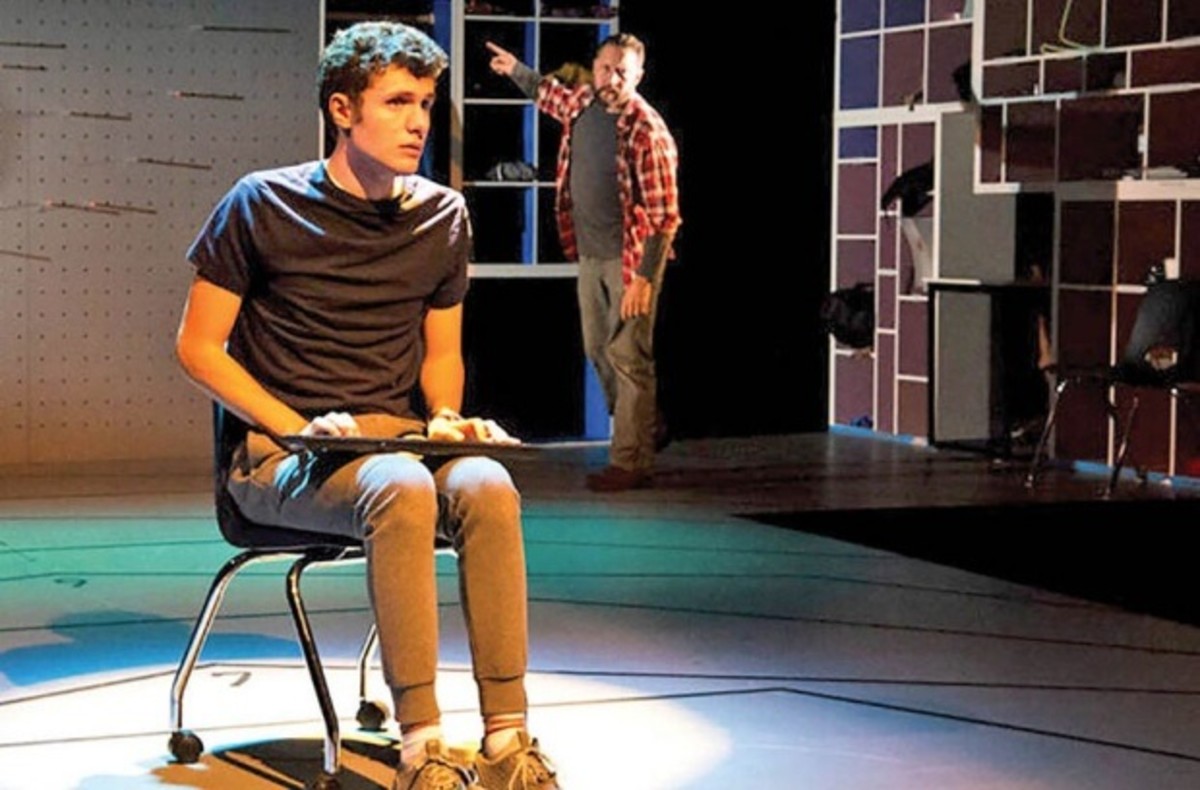 Extended through December at the Greenway Court Theatre, "The Curious Incident of the Dog in the Night-Time" offers telling insights into a family dealing with a son struggling with behavioral problems, but is most compelling in the not-to-miss way the story gets told.
Fifteen-year-old Christopher is "on the spectrum" with something akin to Asperger's syndrome: he can't stand to be touched, fears strangers, never ventures far from home, and overacts when pressed in ways that dishearten his parents, alarm strangers, and eventually draw police scrutiny.
At the same time, like Dustin Hoffman's character in "Rain Man," his extraordinary mental abilities help him solve complex mathematical problems with an ease far beyond his tender years. He also has little regard for, or even awareness of, the feelings of others and has an odd habit of counting to himself to calm himself down.
What rivets you to your seat, though, and leaves you laughing out loud when you're not shedding a tear is the marvelously electric way the story is staged.
Just past midnight one night, Christopher finds a neighbor's dog that has been brutally killed. His odd ways of relating to people quickly make him the police's principal suspect. The story then follows his dogged efforts to prove his innocence by tracking down—as would his hero, Sherlock Holmes—the dog's real killer, an adventure that pushes Christopher well beyond the limitations his mental and emotional conditions have imposed.
Told this way, you have a possibly engrossing and certainly edifying way to show the difficulties a family might have in dealing with an emotionally challenged teenager. But you might also have one of those PBS documentaries you know you have to watch in case it comes up in polite conversation and you'll be expected to deliver a few pithy remarks on the topic.
What rivets you to your seat, though, and leaves you laughing out loud when you're not shedding a tear, is the marvelously electric way the story is staged. As directed by Kate Jopson and written by Simon Stephens based on a best-selling novel of the same name by Mark Haddon, "Incident" revolves naturally around Christopher, his parents, and a character, Siobhan, playing the narrator from the book Christopher writes about his adventures.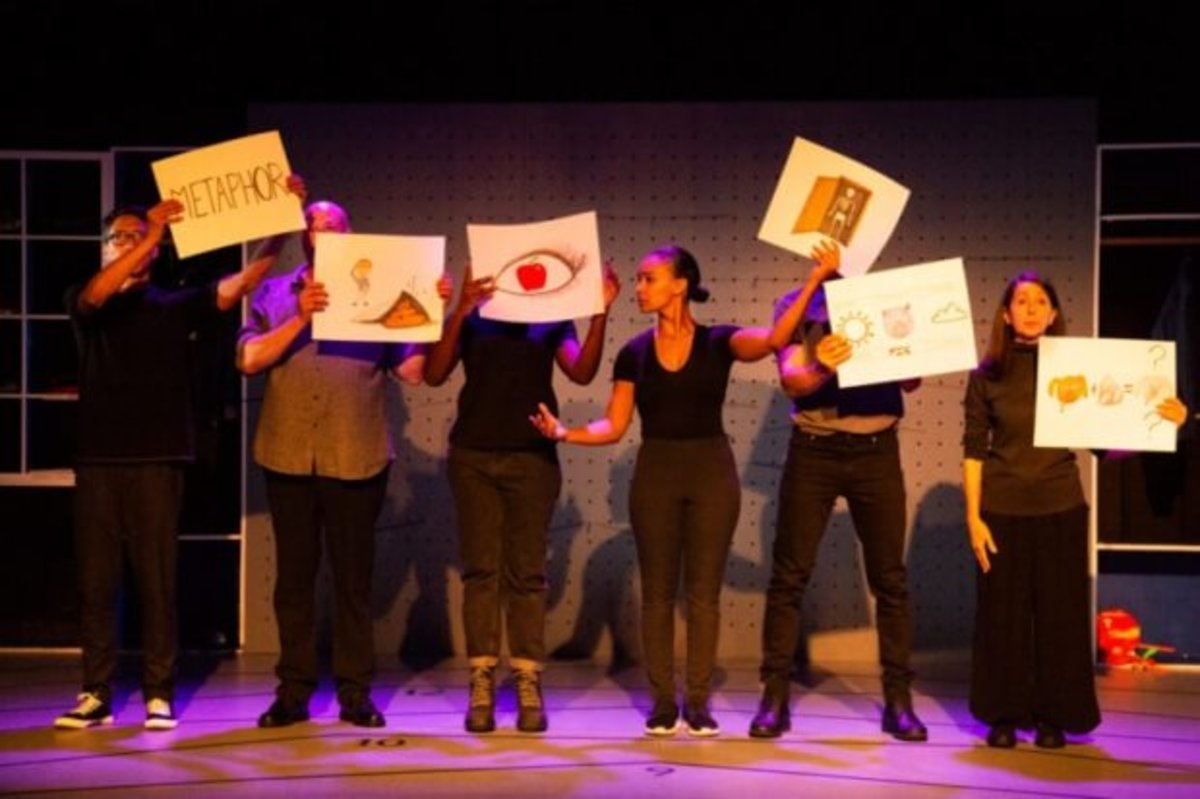 But then swirling around them are eight other cast members who race across the stage, pop up from the aisles, and otherwise appear as everything from a feeble old neighbor to a train conductor to an ATM machine to a railway clerk to a jilted wife to several flavors of police officer to a teacher to, well, everything the story needs to keep you waiting for what's next.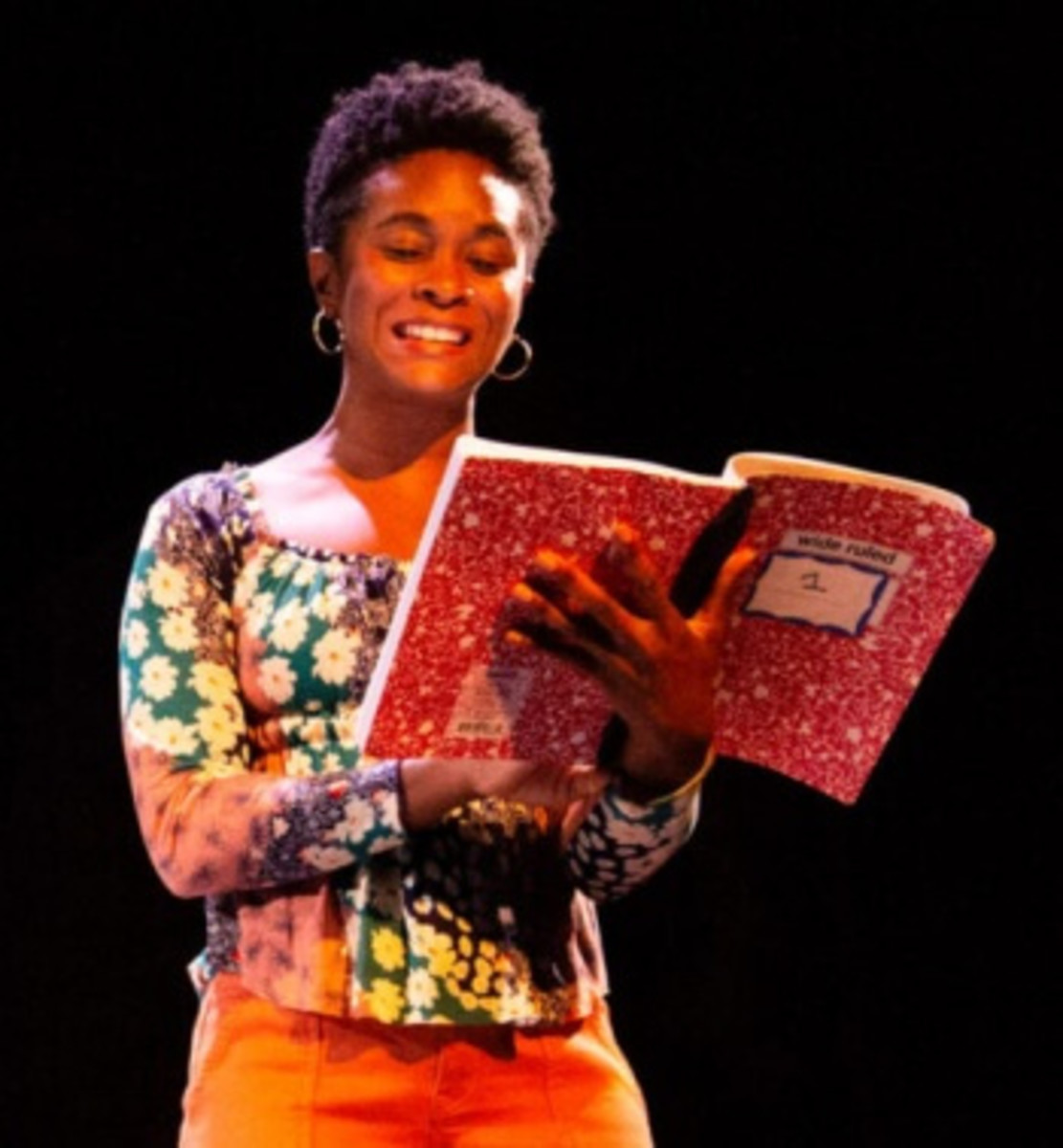 Playing the lead, Ian Kohn inhabit his character so well that you wonder if he's on the same spectrum as Christopher, even though he is actually a spoken word poet and filmmaker, according to the play's program notes. Partnering with him, Kacie Rogers plays Siobhan, the narrator who keeps the sense of the story clearly before you. Also center stage are Michael Yurchak, who plays Christopher's father, Ed, and Joanna Strapp, who plays his mother, Judy—all doing wonderful jobs in helping bring the play to a heartwarming close.
Here's how enthusiastically the audience received "Curious Incident" on the Sunday afternoon we saw it. Near the end, Siobhan announces that there will be an odd bit of business after the play is over: Christopher will provide a demonstration of his mathematically wizardry. Audience members can stay if they like, but are welcome to depart as well.
After we sat down from our standing ovation, not a muscle moved. Not one person left. Not one person looked like they might be thinking of moving, all of us waiting five minutes until the entire cast reappeared to provide the mathematical demonstration.
You won't want to leave either.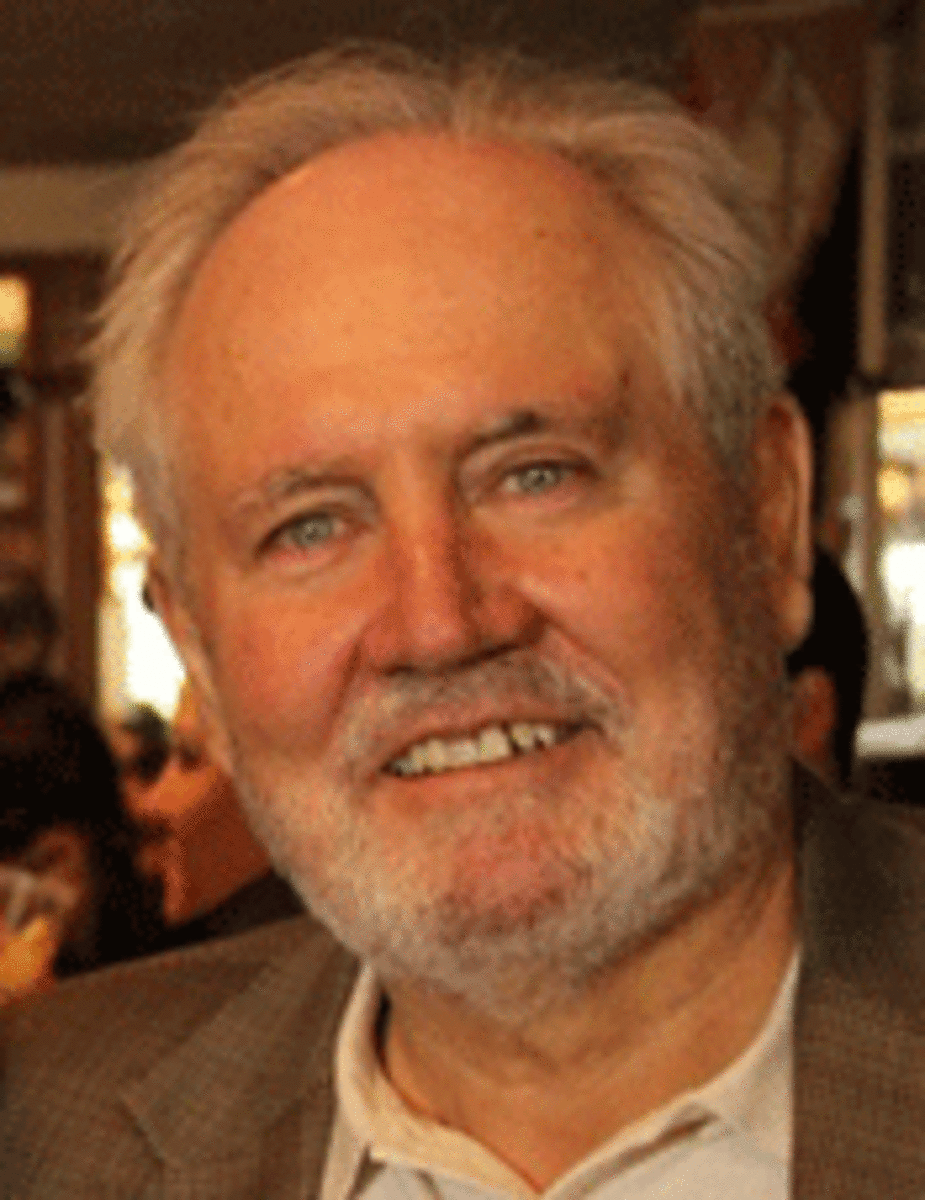 "The Curious Incident of the Dog in the Night-Time plays through December 29 at Greenway Court Theatre, 544 North Fairfax Avenue, Los Angeles, CA 90036: Fridays at 8:00 p.m., Saturdays at 8:00 p.m. and Sundays at 4:00 p.m. Regular ticket prices are $34 with general admission seating. Senior (65+) and student tickets are $25.
Dick Price
Editor, Hollywood Progressive