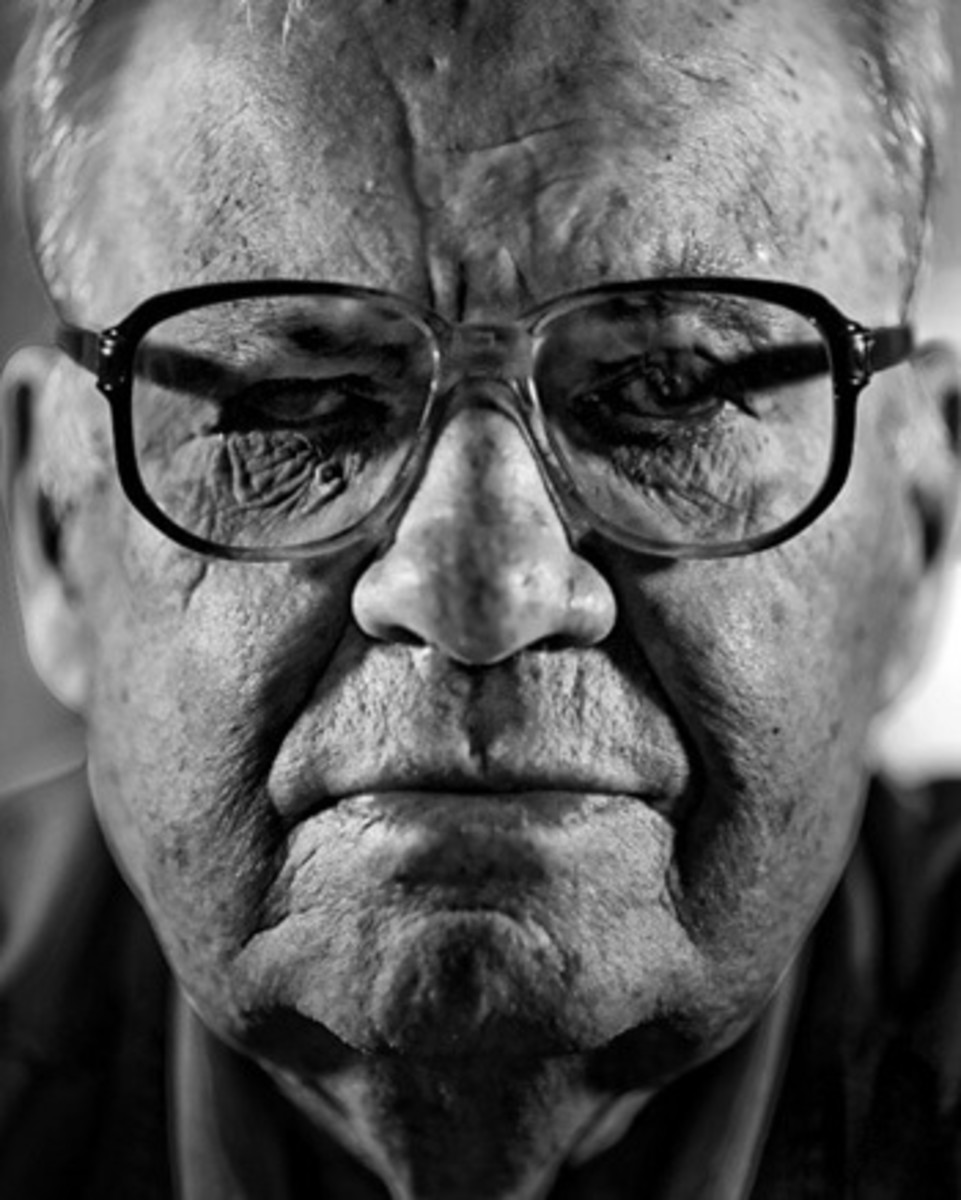 In my second essay on subtitled Russian films available on YouTube, I surveyed a dozen films of the director Karen Shakhnazarov. In this essay, we shall concentrate on the seven subtitled YouTube-available films of Eldar Ryazanov, a man who has been Russia's most popular film director over the past half century. In the years from 1956 to 2006, he directed an average of one film every two years, making the ones on YouTube (for which I provide links) comprise less than one-third of his total. A great admirer of the Charlie Chaplin's films, he is primarily known for his comedies, which are often referred to as "sad comedies" or tragicomedies (See, e.g. David MacFadyen's The Sad Comedy of El'dar Riazanov).
Ryazanov's films, for which he often wrote or co-wrote the scripts and occasionally appeared in minor roles, remind us of the works of Shakespeare and Chekhov, both of whom often mixed the comic and the tragic. The works of all three aim at a non-dogmatic portrayal of human life in all its complexity, and the humor they display more often pokes fun at common human foibles than any specific political or ideological target. And underlying the humor of all three men is a strong ethical core mixed with deep compassion. (See here for more on the use of humor by Shakespeare and Chekhov.)
Ryazanov's first film, Carnival Night, appeared in 1956, the same year that Nikita Khrushchev delivered his shocking speech critical of Stalin to a Communist Party congress. Khrushchev presided over a "thaw" that permitted some cultural freedoms forbidden under Stalin. But Khrushchev was a mercurial personality and also had to contend with other Communist leaders on the Party Presidium (later Politburo). Thus, during his years as Party head (1953-1964) what was permitted and what was not varied, and sometimes depended on chance.
Carnival Night is a romantic musical comedy. Like some similar U. S.-made films of that decade (e.g.  Singin' in the Rain), there is plenty of singing and dancing, as well as romance. But the chief humor comes from the bureaucratic ways of boss Ogurtsov, who attempts to micromanage the young people planning a New Year's Eve program at a Soviet Palace of Culture. His main concern is that the entertainment should not contain anything that might displease his superiors. For example, he tells a young female dancer that she should cover her bare legs, that naked legs would not educate their audience. And to the dismay of the young people, he tells them he plans to include in the program a long lecture by himself and one by an astronomer on Mars. But the youth manage to subvert him, and the singing and dancing contribute further to the pleasing nature of the film.
In the late 1950s, Khrushchev was attempting to shake up the old Stalinist-style bureaucracy and was not adverse to criticism of it—as long as it stayed within acceptable boundaries. The movie was thus permitted and proved a great favorite of Soviet moviegoers, who were all too familiar with bureaucratic behavior and the headaches it created for them. Laughing at Ogurtsov and seeing his orders undermined must have provided considerable catharsis for such viewers.
Although such musical comedies, whether Russian or American, seem a bit dated to many film buffs today, watching the humorous thwarting of bureaucratic ways can still be enjoyable. Whether in our jobs or dealing with businesses or agencies, we have all experienced our own such frustrations. (Ever tried unsuccessfully to reach a human voice on the telephone?)
Following several additional films, Ryazanov directed The Hussar Ballad (1962). It was based on a 1941 play, but the central character in the film, the noble young woman Shura Azarova, also had real life counterpart, Nadezhda Durova, who served disguised as a man in the war against Napoleon and kept a journal of her adventures. With its plot revolving around mistaken gender identity and romance (primarily between Shura and a Lt. Rzhevsky), and with its setting among the Russian nobility during the Napoleonic war in Russia, Ryazanov's film calls to mind Shakespeare's Twelfth Night and Tolstoy's War and Peace. In tone, however, with its songs and music, it leans more toward the former's romantic comedy style.
Ryazanov's decision to cast Igor Ilyinsky (the bureaucrat Ogurtsov in Carnival Night) to play General Kutuzov offended the Soviet Minister of Culture, who insisted he be replaced by a more dignified actor, but Izventia, a newspaper edited by Khrushchev's son-in-law, approved of the film, and Ilyinsky remained as Kutuzov. On September 7, 1962, on the 150th anniversary of the Battle of Borodino, the film premiered. (Ryazanov's web site has a biographical section in which he discusses his films; although his words are in Russian, the Google Chrome browser provides rough translations.)
The triumph of Shura's love and her emphasis on genuine emotions over the stiff Lt. Rzhevsky's reluctance to give way to such feelings prefigure similar treatments of love and emotion in subsequent Ryazanov films. Through all of the directorial means available to him, including music, Ryazanov often attempted to awaken feelings and ideas in his viewers that would lead them to challenge the status quo and appreciate the complexity of life. A conviction more recently expressed by the younger director Karen Shakhnazarov was earlier felt by Ryazanov:  "People have become estranged from simple, clear comprehensible human feelings." In 2009 Shakhnazarov believed that "material things prevail. They seem to be more valued than human emotion or what we refer to as the human soul." In the 1960s and 1970s, Ryazanov thought that conformist thinking, often influenced by political ideology and careerism, was also often prioritized over genuine feelings and ethical actions. But in such films as The Zigzag of Success (1968) and Unbelievable Adventures of Italians in Russia (1974) he also dealt with people overemphasizing money.
In a Soviet Union where censorship reigned during these years and any overt political opposition to Communist-Party dominance was crushed, Ryazanov, like many honorable intellectuals of his time, chose to stress not the ideological and political realms but those of private and public social choices and interactions.
The ousting of Khrushchev in 1964 by Leonid Brezhnev and others ushered in the Brezhnev era (1964-1982). In a 1988 article, Ryazanov noted that "in the Brezhnev days Central Television turned into a special kind of empire which applied its whole being, its gigantic staff and all its modern, foreign-made equipment toward pleasing one man"—Brezhnev. Fortunately for Ryazanov, film directors, though still censored, were not quite so restricted.
Although more cautious and less critical of Stalin than was Khrushchev, Brezhnev did preside over a period in which the material lives of Soviet citizens continued to improve in regard to owning such goods as refrigerators, washing machines, vacuum cleaners, televisions, and, for a distinct minority, even automobiles. Still recovering from a tremendous loss of housing in World War II and trying to cope with increasing urbanization, the state oversaw the construction of millions of new prefabricated apartment buildings. Because of scarce space in large cities, the new buildings got taller and taller. By Western standards, they were poorly constructed, overcrowded, and drab, and plumbing and maintenance were poor. But they did enable millions of urban families to move out of communal apartments and obtain less crowded ones with their own kitchen and bathroom.
In his 1975 film, The Irony of Fate, or Enjoy Your Bath! (Pt. 1 and Pt. 2), Ryazanov begins with several minutes of animation poking fun at such apartment buildings' standardization and the bureaucrats behind their uniform design. The movie's plot hinges around such standardization as well as another commonplace of Soviet life—too much drinking. Although not unique to the USSR—recall the 2009 U.S. comedy Hangover, where four guys drink themselves into stupefaction—the problem was especially bad in the Communist superpower. By the mid 1980s, one expert estimated that Soviet per capita alcohol consumption for those over age 15 was about two and a half times as high as in the United States.
What happens in the Soviet film is that on December 31 four men go to a Moscow bathhouse. They get so drunk there they forget which one is supposed to fly to Leningrad and put the wrong one on the plane. He is Zhenya Lukashin, a shy doctor, who says his salary is "miserable," lives with his mother in a small apartment, and has just proposed to his girlfriend, Galya. (In the USSR, medicine was not an especially high-paying profession, and some bus and truck drivers earned more than doctors.)  Still drunk when he arrives in Leningrad, Zhenya, thinking he is still in Moscow, gives his street address to a taxi driver, who takes him to the correct address since similarly named streets exist in both cities. His key even fits the apartment door he mistakenly goes up to in Leningrad, and he stumbles in, lies down, and falls asleep.
More fun ensues when the owner of the apartment, blonde schoolteacher Nadya, comes in and discovers the sleeping Zhenya, who after being awakened will only gradually regain sobriety and realize he is in Leningrad, not Moscow. Nadya also has a fiancé, Ippolit, who arrives at her apartment and becomes upset and soon storms out when he discovers this strange man there.
Although comedy certainly prevails, there are also snatches of serious conversation. Nadya tells Zhenya that in her Russian language and literature classes she is trying to teach her students to think for themselves. And after Ippolit returns to the apartment, starts to fight with Zhenya, and Nadya kicks both of them out into the cold, they exchange the following words. Ippolit tells Zhenya: "For people like you, the key thing is emotions, impulses, instead of reason. You're a threat to society." Zhenya replies, "Quite a flattering comment," and adds that Ippolit is incapable of great passions and is mistaken in believing that one can live by rigid rules.
Later, after Zhenya returns to Nadya's apartment, he sings her a song, "If You Have No Auntie." It is one of several sung, accompanying themselves on the guitar, by each of the two. Suggesting the earlier words of Nadya and Zhenya, he sings:
You must think for yourself
To have or have not.
If you don't have an auntie
You can't lose her,
And if you don't live
You can't die.
Several of the songs in the film were based on poems by well-known poets.
In the remainder of the film, additional "sad comedy" occurs, with music sometime helping set the tone, as when Nadya leaves her apartment for a while and walks, accompanied by background music, past some of Leningrad's snowy landmarks. Most of the remaining humorous scenes occur within her apartment, as numerous people appear or reappear, including Ippolit (who on one occasion drunkenly takes a shower with his clothes on), several of Nadya's friends, her mother, and even some strangers in partying spirits who mistakenly enter the wrong apartment. Some of these scenes also contain serious dialogue, as when the drunken Ippolit admits that spontaneity and genuine emotion are necessary for adventure and happiness, and notes that "we stopped doing good and foolish things."
Near the end of the film, Nadya follows Zhenya to Moscow and (since their door keys are interchangeable) lets herself into his apartment and tenderly awakens the exhausted, but pleasantly surprised, Zhenya. She meets his mother and asks her if she thinks she is frivolous. In a line often repeated by delighted moviegoers ever since, the mother says, "Let's wait and see."
In his book on Ryazanov's "Sad Comedy," MacFadyen refers to The Irony of Fate as the "most famous and popular movie in Soviet culture since World War Two," and adds that it continued to be aired in Russia every December 31 well into the twenty-first century.  In late 2007, Irony of Fate, the Continuation appeared, but directed by Timur Bekmambetov. It soon became the highest-grossing film in the territory of the former USSR, but few critics believed it worthy of Ryazanov's classic, and with its plethora of product placements it reflected more the new Russian consumerism than Ryazanov's lyrical comic romanticism.
In 1977 another popular Ryazanov film appeared entitled Office Romance (Pt. 1 and Pt. 2). The leading role of Anatoly Novoseltsev was played by Andrey Myagkov, who had acted as the self-effacing Zhenya so effectively in The Irony of Fate. And his boss at a statistical bureau, Lyudmila Kalugina, whom he courts, at first to get ahead but then sincerely, was played by the leading stage and screen actress Alisa Freindlich.
The film is sort of a modern day version of Hans Christian Andersen's "Ugly Duckling," with Kalugina being, by the end of the film, the one transformed from an unloved, frumpish, and dour boss to an attractive and stylish woman. Along the way there is plenty of humor like the scene where at a party the usually shy Novoseltsev tries to impress the still dour Kalugina. In his quest he brings up various subjects, like picking mushrooms, which fail to excite her; he recites poetry, like Boris Pasternak's "To Love Some Is a Heavy Cross"; and even sings and performs a poor imitation of a Cossack dance.
As in The Irony of Fate, there is other poetry transformed into song, including a poem by Ryazanov himself which states "There is no bad weather. . . . Whether rain, snow . . . it should be gratefully accepted." The two films also have in common an affirmation of genuine emotions and feelings as Kalugina is transformed from a rigid, unbending boss to a woman in love and Novoseltsev, like Zhenya in The Irony of Fate, becomes a more confident and assertive man.
The supporting cast is especially good including Oleg Basilashvili, who starred in a number of Karen Shakhnazarov films, and Liya Akhedzhakova, who plays Kalugina's secretary and gives her tips on becoming more stylish. As in the British, American, and other Western offices depicted in variations of the TV show "The Office," various characters working in this Russian film's office provide ample material for audiences to relate to and laugh at.
The years between An Office Romance and the coming to power of Mikhail Gorbachev in 1985 were years of Soviet economic stagnation and aged oligarchs such as Brezhnev (d. 1982), Y. Andropov (d. 1984), and K. Chernenko (d. 1985). In this period, Ryazanov directed four films.  The Garage (1979), set in a contemporary Soviet setting, is a satire about avarice and people forgetting decency and goodness. Say a Word for the Poor Hussar (1980), set back in tsarist Russia, first appeared on TV, and the television censors insisted that the villain of the film, Major Merzlyaev, not be depicted as member of the Tsarist secret police, as was the original intent of Ryazanov. Like the earlier The Hussar Ballad, with the aid of humor and music, it depicts the triumph of love over other forces.  In A Railway Station for Two (1982), which was just recently withdrawn from YouTube (although it is listed on Netflix), the heroine Vera (played by Lyudmila Gurchenko, who also starred in Carnival Night) sings: "We shouldn't be afraid to make a break from the mundane." In breaking with her boyfriend, train conductor Andrey (played by Nikita Mikhalkov, the talented director of Burnt by the Sun and numerous other films), and falling in love with the pianist Platon (the actor Basilashvili, mentioned above), who gets stuck in the station where she is a waitress, she follows her own advice. Love triumphs over the mundane. The film also deals satirically with some of Andrey's black market activity, a pursuit that was widespread by this last year of the Brezhnev era.
Although elements of the sad or tragic had been mixed with the comic in many of Ryazanov's earlier films, the comic (and often love) predominated. But in his fourth film during the years 1978-1984, A Cruel Romance (1984), the mix is reversed. Based on the 19th-century play Without a Dowry by Alexander Ostrovsky, Ryazanov's film, like the play, is set in a Volga- River town. MacFadyen has written about the film: "Music and the workings of the heart were at the core of the film. . . . Song and desire go head to head with noise and money." But in this film, desire and love are overcome by tragedy.
Andrey Myagkov, who had the comic lead in The Irony of Fate and Office Romance, plays the role of Yuli Karandyshev, and again he falls in love (this time with the lovely Larisa), and at one point in the film declares, "I am a ridiculous man." In the two earlier films he seemed at times an inept lover, but he triumphed in the end. Here he is inept throughout and more tragic than comic. Several of the other actors in the film also appeared in earlier Ryazanov works, including Alisa Freindlich, who is here Larisa's mother, and actor-director Nikita Mikhalkov, who plays the role of Sergey Paratov, the man whom Larisa tragically loves (Unfortunately, he often wears white, making the white English subtitles difficult at times to read).
During the Gorbachev years (1985-1991), Ryazanov directed three major films, as well as a TV series, "Four Evenings with Vladimir Vysotsky" (1987) about Russia's most famous, and by then deceased, guitar poet. In September 1985, Ryazanov traveled to the United States, where A Cruel Romance premiered in various cities along with a retrospective of some of his older films. In addition to talking about his films, he was able to see Niagara Falls and the Grand Canyon, Broadway shows like Cats and Chorus Line, and visit Disneyland and the casinos of Las Vegas.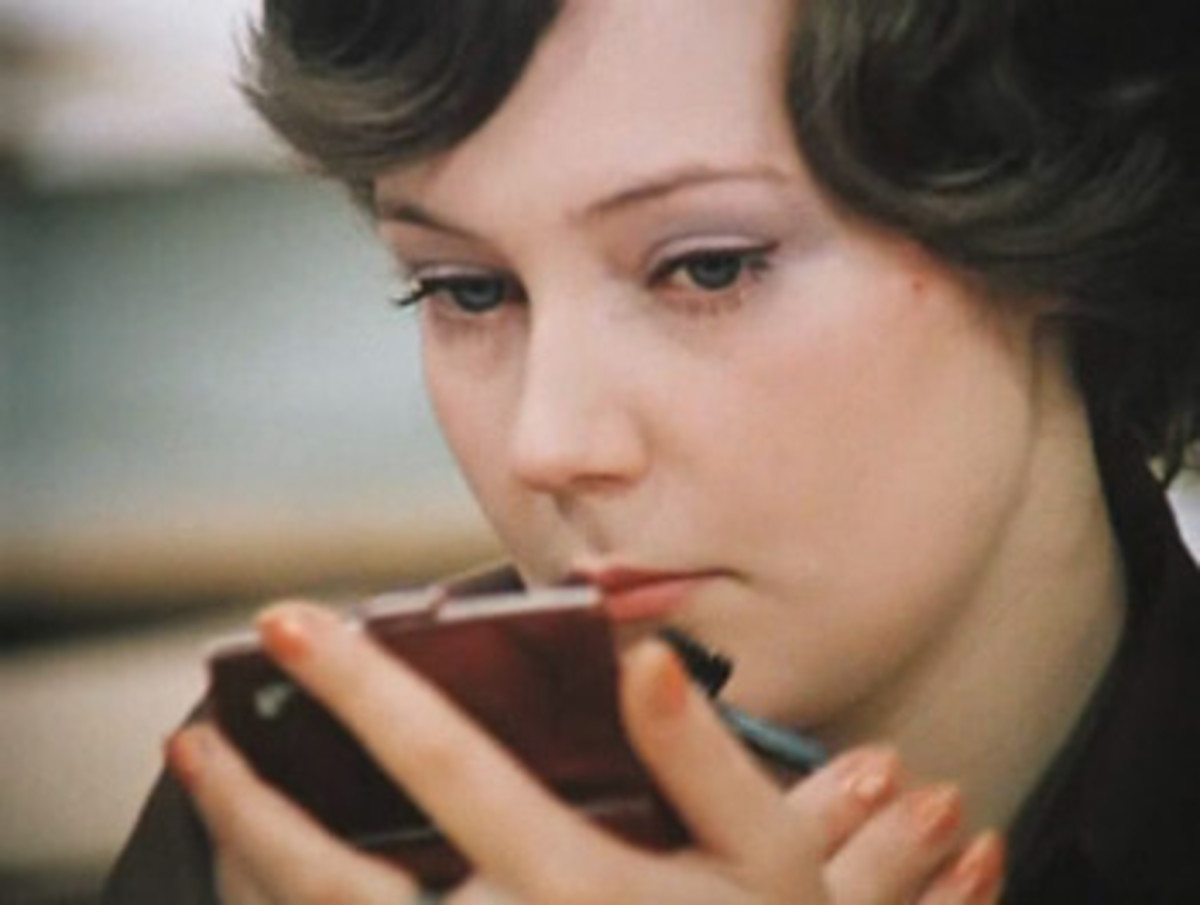 The first of his three movies of this period, A Forgotten Tune for the Flute (Pt. 1 and Pt. 2) (1987), like his first film, Carnival Night, is a satire on bureaucracy, only this time on those who resisted the glasnost (openness or freedom) reforms of Gorbachev. The film's tone is set in the opening scene as the chief male character in the film Leonid (played by the talented Leonid Filatov) drives his car to work to the accompaniment of a catchy tune about the "colossal bureaucratic apparatus" that resists Gorbachev's perestroika  (restructuring) reforms. "We must know what our boss wishes. We must guess, agree, not object so our career wouldn't be wrecked. . . . We are never punished for refusals and bans. . . . Therefore we forever disallow. . . . We neither sow nor build, we're subsisting."
After Leonid arrives at his workplace, the Chief Directorate of Free Time, a staff meeting ensues. When one staffer complains that people are turning in old ideological books for recycling, the boss suggests that a list of books should be compiled that would be prohibited from being recycled. Leonid imagines himself telling his boss he is hopelessly behind the times, but instead obsequiously says that "freedom is great, but how far can it go? We should work on a document that will outline exactly "what our citizens can do in their free time and what they must not do in their free time." His boss approves of his proposal. (When I was in the USSR during part of the summers from 1985 to 1988, I often heard similar concerns about allowing freedom to go too far. It was evident that there was more fear of license and chaos in USSR than in West, and it brought to mind Dostoevsky's famous "Grand Inquisitor" chapter in The Brothers Karamazov where the Grand Inquisitor tells Jesus that he allowed humans too much freedom.)
The film offers excellent insights into the battles being waged inside institutions and individual hearts over Gorbachev's reforms versus Soviet traditions and bureaucratic habits. It also provides another variation of Ryazanov's concern with genuine feelings, including love, and the complexity of life versus conformist thinking, careerism, and materialism. The love interest is provided mainly by a nurse named Lida, with whom Leonid carries on an affair and for whom he plays the flute (an expression of genuine feeling). The status quo is represented by his bureaucratic position and wife, whose father arranged for his cushy perks that he is reluctant to give up. Until the end of the film, we are left wondering which path Leonid is going to choose. Along the way are numerous funny scenes, as well as revealing depictions of Soviet life under Gorbachev.
Ryazanov's next film, Dear Yelena Sergeevna (1988), like A Cruel Romance, was adapted from a tragic play, but this time one with a contemporary setting. (Ryazanov wished to adapt it in 1982, a few years after it was written, but was not permitted to do so until the more liberal Gorbachev period.) It revolves around four students who try to persuade a teacher to allow them to alter exam grades. The ugly clash of wills and the methods used in the struggle led Ryazanov to declare that this was probably his most frightening film. But like many of his comedies, it reflected his concern with honesty and decency and distrust of any rigid ideology.
His final Soviet film, because the Soviet Union disintegrated at the end of 1991, was The Promised Heaven, which won Nikas (like Soviet Oscars) for best picture, director, supporting actor or actress, and composer. The last two awards went to Liya Akhedzhakova and Andrey Petrov, both of whom had worked with Ryazanov on many of his other films. Shot amidst the economic misery of increasing inflation, budget deficits, unemployment, shortages, bartering, and rationing, as well as political and nationalist discord among Soviet nationalities, this film centers on elderly homeless people living in discarded railway cars. But along with displaying compassion for unfortunate people, it mixs elements of humor, hope, and fantasy.
In the two decades of post-Soviet Russia, Ryazanov has continued directing films, though critical reviews suggest most of his best work occurred in previous decades. During the remainder of the 1990s, those of Boris Yeltsin's presidency, two Ryazanov films appeared, The Prediction (1993) and Hello Nitwits (1996).  Both films are love stories, but the first reflects more the dire economic conditions of the first few years of Yeltsin's presidency—in 1992 Russian inflation exceeded 2,000 percent and industrial output and the gross domestic product (GDP) plunged. The second film, appearing as conditions were improving somewhat, was lighter, with a circus clown playing the main male lead. Ryazanov thought of it as a "nostalgic comedy." It recalls some of Chaplain's movies, so much admired by the Russian director, in its use of comedy (even slapstick) against a background of unbridled capitalism (think, e.g. of Modern Times), which had become a feature of the new Russia.
During the 21st century (so far dominated by Vladimir Putin), Ryazanov films include Old Hags (2000), Still Waters (2000), The Key from the Bedroom  (2003), Carnival Night 2 (2006), and Andersen, Life without Love  (2006).  His "Old Hags" are a quartet that sang patriotic songs in the final years of the Soviet Union, but who a decade later have fallen on hard times, such as having to wash cars, sell newspapers and food, and being conned out of an apartment by a Russian mafioso. Despite the obvious implied criticism of unethical dog-eat-dog economic and criminal ways, comic and musical moments contribute to this tragicomedy. Still Waters emphasizes romance more, recalling the love triangle of A Forgotten Tune for the Flute (a man, his wife, and a younger woman). Another love tangle is present in The Key from the Bedroom.  Based on a bedroom farce of Frenchman Georges Feydeau, it has a lighter tone and is set in St. Petersburg in the first decade of the 20th century. In 2006, fifty years after his first big hit, a Ryazanov sequel of sorts appeared on Russian TV screens, Carnival Night 2. Reviewing the film in 2010, David MacFadyen compared it unfavorably to the original 1956 film.
Of all Ryazanov's post-Soviet films only Andersen, Life without Love is available with subtitles on YouTube. The director made two versions of this life of Danish writer Hans Christian Andersen, a shorter one for theaters in 2006 and a longer one for television in 2007, which is the one on YouTube. Since an excellent long review of the film by Arlene Forman is available, only a few additional points need to be made here.
Although the television version is almost three hours long, it provides an enjoyable experience, artfully mixing in scenes from some of Andersen's fairy tales with depictions of his life, some fact-based and some artistic creations. While there are less comic moments here than in most of Ryazanov's earlier films, there are some, such as the swineherd's demand for kisses (and more) from a princess. There are also numerous songs, including some from the actress playing the "Swedish nightingale," opera-singer Jenny Lind, who really did captivate Andersen's heart. The action is generally fast-paced and the scenes colorful.
In a 2007 interview, Ryazanov mentioned Andersen's closeness to a Jewish family named Melchior and that this circumstance encouraged him to flash forward a century to the "yellow star" scene that appears near the end of his film. According to a legend (not factual as it turns out), the Danish king during World War II, wearing a yellow star to demonstrate his solidarity with the Jews and help them, rode his horse down Copenhagen streets. This story made a strong impression on the director when he first heard it decades earlier, and so he found a way to depict it in Andersen. He did so because he still thought that in the early 21st century xenophobia—hatred toward people of a different color, culture, or way of life—was the main disease of the time.
Another main point relates to the film's subtitle, Life without Love. At the end of the film, Andersen confesses to man who earlier claimed to be God: "My life was full of vanity, vanity, vanity. Full of overweening ambition. I turned from my mother, disowned my sister. These were my great sins. . . . I was servile to monarchs, arrogant to underlings. I was sometimes cruel, selfish, and stingy. I am ashamed of this. Forgive me." This "God" responds, "You're a fool Andersen for having passed up the miracle of experiencing the love of a woman. Of that choice, as a man, I cannot approve." Although because of Andersen's failures to love, this film contains more tragic elements than comic, it repeats a theme treated in most Ryazanov films, whatever the mix of comic and tragic, and that is the importance of love. But here the emphasis is not only on the love between a man and a woman, but love in a broader sense, including that for one's family members.
But "God" also tells Andersen something else: he is forgiven because he has redeemed his "earthly sins through suffering without complaining," and that his "creations engendered goodness in the hearts of mankind" and rewarded him "with love and respect."
This point, that the creations of an artist, in the broadest sense of the term, can help engender goodness is one that Ryazanov had made before, for example about Charlie Chaplin. He expresses it best perhaps at the end of the biographic section on his Russian web site. There he praises the increase in goodness, beauty, and truth brought about by the likes of such writers as Hemingway, Remarque, Hasek, Bunin, Bulgakov, Marquez, Bradbury, and Solzhenitsyn; the poets Tagore, Eluard, Lorca, Block, Aragon, Rilke, and Esenin; the composers, conductors, and musicians Prokofiev, Gershwin, Shostakovich, Ravel, the Beatles, Horowitz, Rostropovich, Toscanini, and Menuhin; the painters Kandinsky, Picasso, Chagall, and Dali; the filmmakers Chaplain, Disney, Eisenstein, Kurosawa, Clair, and Fellini; the actors [Buster] Keaton, Ilyinsky (see above), and Fernandel; and the ballet dancers Nijinsky, Pavlova, and Maya Plisetskaya.
He also notes that at the beginning of the twenty first century Russians were facing despair, widespread crime and corruption, and the spread of fascist ideas, but for the sake of their children and grandchildren, citizens had to exert all their energy to create a better life.
A prolific man, Ryazanov has written poetry, prose, plays, and frequently been involved in television work. And in recent years, he has spent more time in other activities than directing films. But he has continued to live up to his values. At the end of 2008, a year after a poll had included him as one of the top ten personalities in Russia, it was announced that he would be one of the celebrities speaking out on television against xenophobia.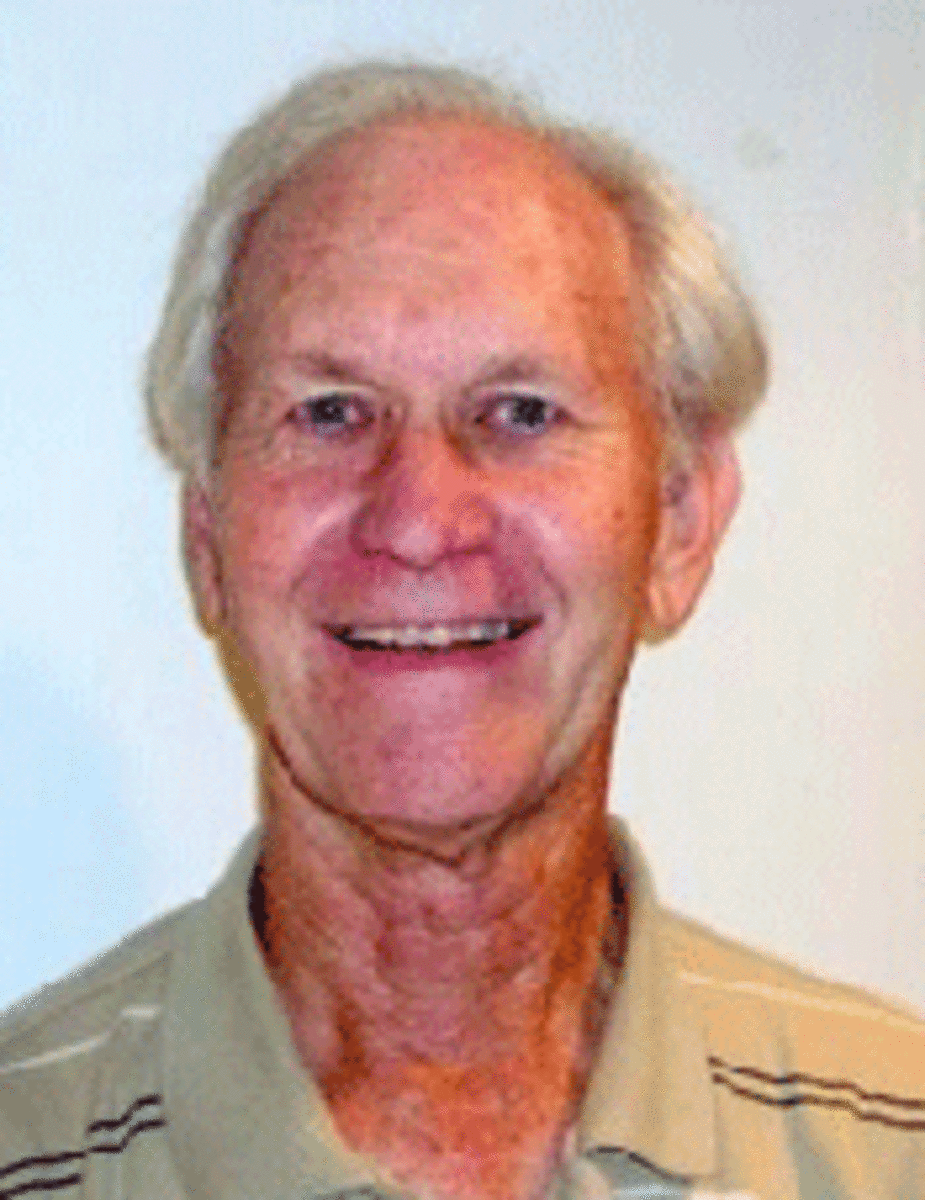 In 2011, he was one of the notables signing an open letter to authorities calling for fairer elections. And in April 2012, now aged eighty-four, he was one of the human rights activists who appealed to Russian President Medvedev to pardon political prisoners. Thus, for over a half century this master of Russian film comedy has done what he believes great artists should do—increase the world's goodness, beauty, and truth.
Walter G. Moss