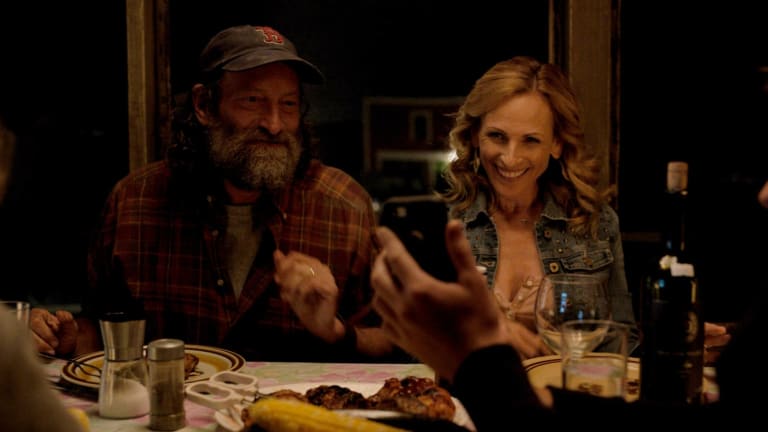 Why the Oscar-Winning CODA Is a Terrific Love Story
CODA stands for Children of Deaf Adults, and as NPR proclaimed, its Oscar win as best picture is viewed as a "historic win for the Deaf community."
I once wrote that "love in all its magnificent varieties is the greatest thing in existence," and I still believe that. Our media tends to emphasize romantic love, and that can certainly be a wonderful type of love. Full of wonder, yes because when we're struck with this kind of love the whole world can sometimes seem like a glorious place. Some say it's like they're on "cloud nine."
CODA stands for Children of Deaf Adults, and as NPR proclaimed, its Oscar win as best picture is viewed as a "historic win for the Deaf community." As its director pointed out, however, in music coda also means the "end of a piece of music,'' and the film is also "a story about the end of childhood." Yes, like many excellent films, it has multiple meanings, and there's still one more we can explore—CODA as a story that depicts several "magnificent varieties" of love.
They're certainly young, romantic love as the film's main character, the seventeen-year-old Ruby (Emilia Jones), is smitten with the good-looking Miles (Ferdia Walsh-Peelo), and gradually, very gradually, he begins to warm to her. (For the film script see here.) There are some delightful scenes of them practicing a duet together, Marvin Gaye and Tammi Terrell's "You're All I Need to Get By."
[He] Like sweet morning dew
I took one look at you
And it was plain to see
You were my destiny.

[She] With my arms open wide
I threw away my pride
I'll sacrifice for you
Dedicate my life to you
I will go where you lead
Always there in time of need.
There's also their tentative first kiss after they jump into the water from a cliff at a quarry and begin swimming around.
But even more than young, romantic love, there is the depiction of family love, especially that of Ruby's parents, the fisherman Frank (Troy Kotsur) and Jackie (Marlee Matlin), for her and she for them. The whole plot of the film hinges on her parents' dependence on her and whether they will be able to lessen it so that she will be free to develop her budding singing ability. Neither her parents nor brother, Leo (in his early 20s and played by Daniel Durant), can hear, and she is their main communication link with those who can. As her singing talent, aided by her music teacher, Bernardo (Eugenio Derbez), grows more and more evident, the main question becomes will she leave the coastal city of Gloucester, Mass., known for its fishing heritage, after her high-school graduation to attend the prestigious Berklee College of Music in Boston.
Without giving away too much of the ending—the film can be seen on Apple TV+ or rented from various other sources—there are some marvelous scenes in which both Ruby and her parents demonstrate their love for each other. Especially touching is the scene where Ruby, with teacher Bernado at the piano, is auditioning before a three-person Berklee faculty jury. She is singing Joni Mitchell's "Both Sides Now," and before her and Bernado there is only the three judging faculty, except up in the balcony, where they have snuck up to, sit her parents and brother Leo.
Ruby sees them, and in the midst of her song, (for example,
I've looked at love from both sides now.
From give and take and still
somehow, it's love's illusions I
recall. I really don't know love
at all . . .)
she begins to sign so that her family can grasp her words and know she is also singing for them.
Although it receives less prominence than the family love mentioned above, there is also the middle-aged marital love displayed by Frank and Jackie. After Ruby is horrified when Miles comes over to her house and hears her parents making noisy love in their bed, Miles tells her, "Your parents are madly in love, they can't keep their hands off each other and your house is. . . . a home. You all work together and laugh." Yes teenagers, middle-aged and even older people can still enjoy sex.
Being older myself, I have occasionally written of older and other types of love. In a recent LA Progressive piece, I mention several kinds of mature love and provide links for further reading. For readers interested in pursuing the many varieties of love further, I 'll add just one more link, that to my review of another Oscar winner, this time for the 2013 Best Foreign Film about old love, the French entry Amour.
Before ending this short review, however, one last type of love that CODA displays should be mentioned—love for minorities and the oppressed, whether they be racial minorities, refugees, those suffering from disabilities, impoverished, or any other victims of social injustice. The deaf actor Tony Kotsur, who won a best supporting Oscar for playing Ruby's father, Frank, spoke eloquently for the deaf minority in a recent interview. Among his other words, he expressed the hope that "Hollywood's finally ready to open their hearts and minds to us and really finally be able to tell stories that are empathetic." We can all hope he's right and that this empathy is applied not only to the deaf, but also to other minorities and oppressed people.