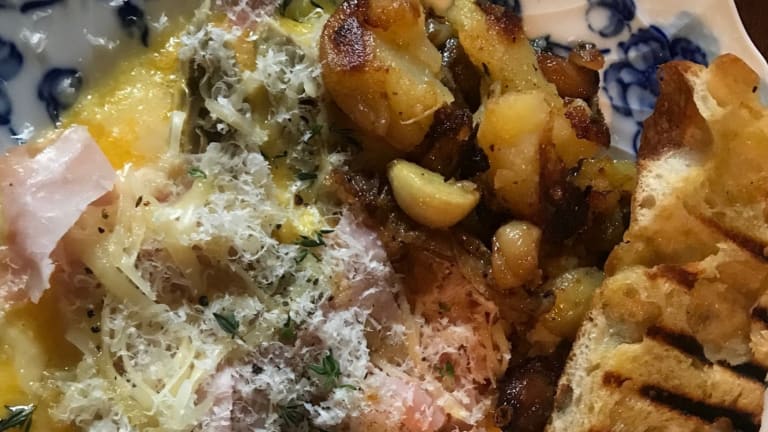 "Panicale Frittata" Takes Early Lead for Best Dish of 2022
American chef Nancy Silverton stomped on the gas and took a commanding lead with an egg dish that had the few fortunate diners thanking their lucky constellations
As soon at the gate fell for the start of the Best Dish World Championship 2022, American chef Nancy Silverton stomped on the gas and took a commanding lead with an egg dish that had the few fortunate diners thanking their lucky constellations and the competition wondering how the hell where they going to catch up.
Silverton, cooking in her pajamas, and using two eggs, made her revered Panicale Frittata which, today, had artichokes, ham and swiss cheese.
It was, in its original meaning, delicious.
With Silverton safely in the lead for best dish of the year 2022, others contenders scrambled ( not eggs) to think how they could close the gap. Massimo Bottura said he needed to be alone. Rene Redzepi took a walk in the woods. Thomas Kellar considered retirement. Fredy Girardet considered offers to come out of retirement.
After Michael Krikorian told her how good the dish was and she had just made the best dish of 2022, Silverton shrugged and said "It's just eggs." Yeah, and that stuff on the "Mona Lisa" is just paint. 
Michael Krikorian
Krikorian Writes