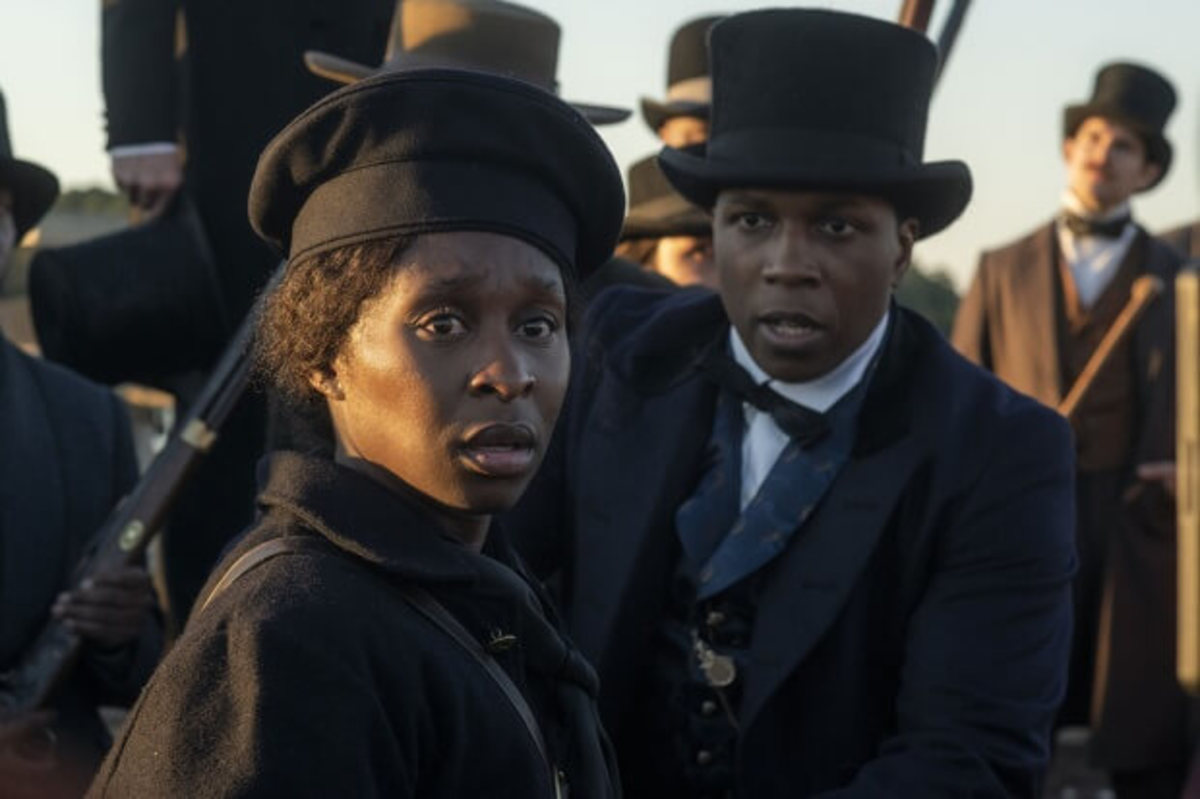 "Harriet" is the most important labor film in recent memory.
Vividly depicting the heroic guerilla tactics of anti-slavery militant, Harriet Tubman, the movie forces the American cultural mindscape to relate the violent overthrow of the "peculiar institution" of chattel slavery upon which U.S. monopoly capital is premised to the advancing conflict between finance fascism and its white supremacist expression of imperialism / national oppression, and the united front alliance of the working class and other democratic forces.
As Amiri Baraka described the principal contradiction of American history, vis a vis the Afro American nation, which formerly was legally real estate, is the question Can property vote?  Or as WEB Dubois put it, America will accept Black people on the basis of democracy or America will cease to exist.
Dissatisfied with individual liberation, Tubman embarks on the singular American heroism of armed undergound penetration back into confederate territory.
Tubman makes her 1849 solo escape from bondage 100 miles behind enemy lines, before the imminent threat of re-enslavement is extended 500 additional miles north of the Mason-Dixon line to the outer perimeter of the United States border as the 1850 Fugitive Slave Act deputizes vigilante bounty hunters and slave catchers into an omnipresent "well-ordered militia" to enforce the property rights of the Southern agricultural slaver class and prop up their moribund relations of production against the expanding industrial economics of 19th century wage slavery.  Upon self-emancipation, Tubman is promptly introduced to "paying work."
Dissatisfied with individual liberation, Tubman embarks on the singular American heroism of armed undergound penetration back into confederate territory, singlehandedly confiscating the human property and source of wealth of the ever-enraged slave owners.  In the greatest series of strike actions against the ruling class in United States labor history, Tubman made 13 such solo incursions effectuating the permanent withdrawal of labor of dozens of enslaved workers, failing none.
When the historic advancement of the economic means of production finally collided full force with the previously existing relations of production, the chattel slavery-based confederates brought war against the United States and the 2nd American Revolution proved the midwife of modern wage slavery.  Tubman herself led the Union army in the raid on Combahee Ferry in South Carolina, liberating over 750 enslaved Black workers, hundreds of whom then immediately took up arms against the ruling class, transforming themselves instantaneously from the owners' property into their gravediggers.  Contemporary wage slaves would do well to apply Tubman's reflection that "I freed a thousand slaves I could have freed a thousand more if only they knew they were slaves."
A dramatic credit to the film's narrative is illustrating the class contradictions within both white and Black America, both having patriots and traitors to their ostensible fellows.  White abolitionists contrast with Black opportunists against type portraying intrigue where allies and enemies are ultimately determined, like always, not by appearance but by actions, that is, which side are you on?
Cliff Smith
Cliff Smith is the business manager of the Roofers & Waterproofers Union, Local 36. He served two elected terms as board member on the South Central Neighborhood Council. A long-time activist, Cliff is the founder of the Coalition for Community Control Over the Police. For 10 years, he was the editor of Amiri Baraka's newspaper "Unity & Struggle."