DTLA FILM FESTIVAL Film Reviews
The 11th annual DTLA Film Festival is now underway. According to the Festival's website: "Our programming reflects downtown L.A.'s vibrant new urbanism, the unique ethnic and cultural diversity of its neighborhoods, its burgeoning independent film community, its singular blend of late 19th and 20th century architecture, and the seminal role it played in the early days of American cinema (epitomized by the world's largest group of vintage movie palaces located in the Broadway Theater District)."
DTLAFF is screening features, shorts, documentaries etc., at two primary locations: Regal L.A. LIVE 1000 West Olympic Blvd., L.A., CA 90015 while the Dome Series is at the Wisdome Immersive Art Park in DTLA's Arts District, 1147 Palmetto St., L.A. or the Vortex Dome Theater at L.A. Center Studios. Panels, parties, etc., are being presented at various Downtown L.A. locations. For info on the DTLA Film Festival see here.
Indirect Actions
Maranatha Hay's almost two-hour documentary about the Standing Rock pipeline controversy is the longest film to date in the "dome film" process, which its website states by "Using 360-degree cameral popularized by VR and AR productions, dome filmmakers create a unique, immersive experience by screening the films in specially built dome theaters (not unlike the old school planetariums that can be found in observatories around the country)."
At its best, with 360 degree imagery often encircling the viewer overhead, Indirect Actions brings moviegoers right into the action during the tail end of the historic 2016 protests against the Dakota Access Pipeline project in North Dakota.
At its best, with 360 degree imagery often encircling the viewer overhead, Indirect Actions brings moviegoers right into the action during the tail end of the historic 2016 protests against the Dakota Access Pipeline project in North Dakota.
In this head-swiveling documentary, at the last minute Hay – reportedly an Emmy-award winner living near L.A. inspired by online and media reports (by Democracy Now's Amy Goodman and others) about the indigenous protests against DAPL, which passes through or near the Sioux Nation – joins an apparently all-Caucasian journalist group and drives with them to North Dakota in order to cover what may become a showdown between law enforcement authorities and military veterans joining the indigenous protesters. In the process the gung-ho Hay (who narrates the doc) and her fellow journos purport to uncover new information she claims throws doubt on many of the claims the Natives and their allies are making.
I'll use a similar method of looking at all sides of the issue in reviewing this film. On the one hand, some might commend Hay for documenting a case study in how social media radicalizes users. And Hay interviews a white rancher and policeman/sheriff to get their perspectives.
On the other hand, Hay appears to be a white person who shows up at the last minute of a series of indigenous demonstrations and does not really demonstrate she's especially familiar with tribal issues, customs, etc. As the saying goes, Hay and the crew "parachute" in and out of a complex unfolding issue. Onscreen they interview only one Native at length to get the tribal point of view, plus one Caucasian identified as a veteran who has traveled to Standing Rock in an act of solidarity.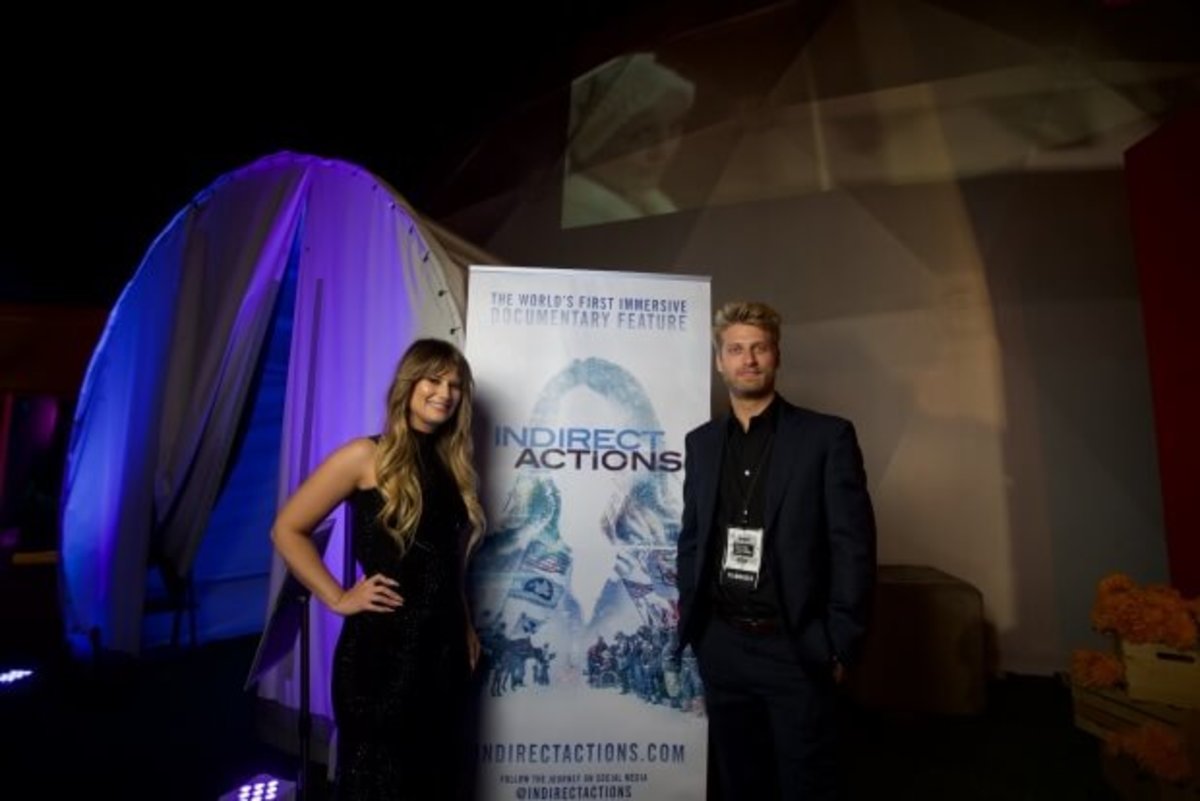 As Hay is the narrator, what is essentially an indigenous story is told from the perspective of a member of the dominant majority culture, thus controlling the narrative. This is an ongoing problem in ethnocentric Western films, especially those produced by Hollywood. Just consider this: Who is the protagonist in movies like the 1987 South Africa-set Cry Freedom? Not Denzel Washington as Black nationalist Steve Biko, who disappears early on  in the movie, but the white character played by Kevin Kline. In 1962's To Kill a Mockingbird the lead character is portrayed by Caucasian Gregory Peck – not Black Brock Peters as the Black man he defends. Similarly, the Caucasian Brad Pitt stars in 1997's Seven Years in Tibet – not, like you know, a Tibetan, because Third World people are just the exotic backdrop for the all-important doings of Westerners. And finally, just ponder this: Who is the most famous Hollywood character ever from deepest, darkest Africa? Well, it ain't Nelson Mandela – it's Tarzan, the English aristocrat. And so on.
Be that as it may, to make a long story short, Hay and her team purport to uncover information at Standing Rock that questions if not discredits Native contentions, challenging some of their assertions which the film suggests are falsified. However, Hay and her team never present their alleged findings to the First People activists onscreen and they are never given an opportunity to respond to them. We're just supposed to take, Hay, et al, at their word and on face value. The fact there appears to be no independent corroborations of their discoveries is, from an investigative journalism POV, troublesome.
Unlike Hay I did not travel up to Standing Rock, but I did attend a lengthy rally against DAPL in L.A. and have seen other documentaries about that historic struggle made by indigenous filmmakers at the Native Women in Film Film Festival. They include: End of the Line: The Women of Standing Rock executive produced by Pearl Means, widow of American Indian Movement leader Russell Means and Daniela Riojas' Standing Rock: A New Nation, which opens with sweeping, soaring, striking aerial shots of the Oceti Sakowin Camp, which Hay also filmed. Savannah Thunder is in Choctaw/ Seminole director Tracy Rector's Portraits From Standing Rock. Unlike Indirect these documentaries include a lot more interviews with Natives, such as activist Winona LaDuke, who was Ralph Nader's Green Party vice presidential running mate.
I don't know if all of Hay's allegations about geographical locations, etc., are true or not. Via email she said: "The piece of land in question is unceded territory. At one time, this land did belong to the Sioux. Today it belongs to the Army Corps of Engineers. " I spent 23 years living in the Pacific Islands and I believe Polynesian activists would likely call this "stolen land."
I asked Hay about what was probably the central concern of the Standing Rock protesters: That the pipeline carrying oil would at some point pass under the Missouri River. And, as Hay herself notes, the Sioux and many others were indeed anxious that an oil spill would contaminate this dominant regional resource for drinking, bathing, etc., water for millions.
As Hay emailed me: "Regarding the plans to build under the Missouri River, the path of the Northern Border Pipeline created an energy corridor and energy companies often take advantage of these prior easements. I do not know how long they intended to go under that exact piece of land, but it did have to cross the Missouri River at some point." Well, that's Exhibit A, the top specific reason why the "Natives were restless" and for the convocation of the tribes and their allies at North Dakota – to save the water from a possible oil spill. Hay added: "During his first week in office, Donald Trump signed an executive order that approved the Dakota Access Pipeline. Construction under the Missouri River began immediately thereafter. "
Indirect is best when Hay lets her camera do the talking and the images do speak graphically, instead of Hay's narration. The all-encompassing, expansive tableaux of the Oceti Sakowin encampment that places the ticket buyer there amidst the tipis, tribal flags, etc., is quite impressive. According to Hay, "We used several different 360 cameras. These cameras shoot in every direction, all at once and that is how we achieved the immersive effect."
But this "dome film" process is less interesting in tighter spaces. Who needs 360 degree vistas inside cars, cramped motel rooms? It reminded me of the wasteful use of 70 mm technology in Quentin Tarantino's The Hateful Eight, a widescreen technique squandered mostly on the interiors of a stage coach and cabin? Billed as "The World's First Immersive Documentary Feature" – with intermission and all – so much of Indirect's imagery is tiresomely repetitious, it could be cut in half. One can also see a vertical line slicing the pictures in some shots, as if different camera angles are being stitched together.
However, two shorts screened before the "main attraction" of Indirect Actions provided breathtaking glimpses into what else this new film format can offer. Lena Herzog (Werner's wife) expressed visually and aurally through this technique the disappearance of various languages threatened with extinction. Jacob Collier's Make Me Cry uses the new dome process to excellent effect, as a sole musician is turned into a sort of literal one-man band.
According to screenwriter Ryan Moore, "We'll be showing Indirect Actions around the world in FullDome Film Festivals, as well as a multi-city tour of the project across the U.S. in the spring/summer of 2020."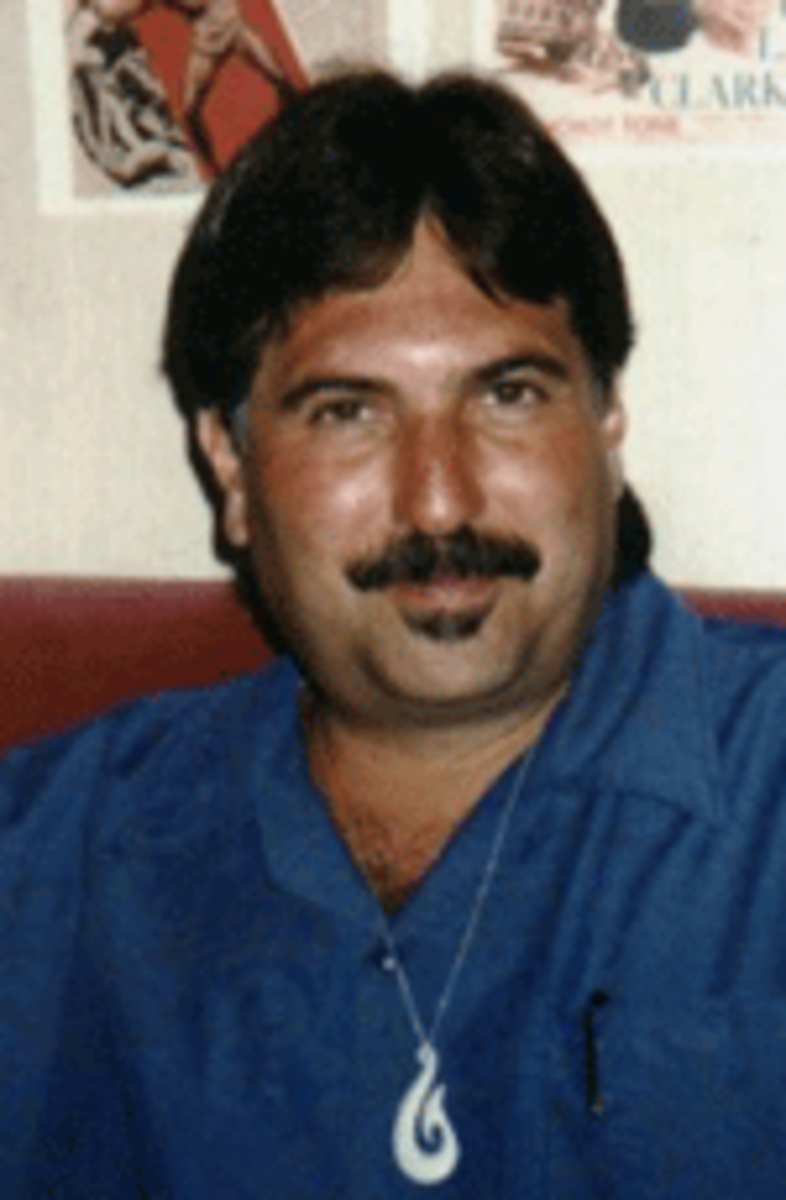 For info: https://www.dtlaff.com/film/indirect-actions/142/.
For info on the Dome Series: https://www.dtlaff.com/dome-series/.
Ed Rampell