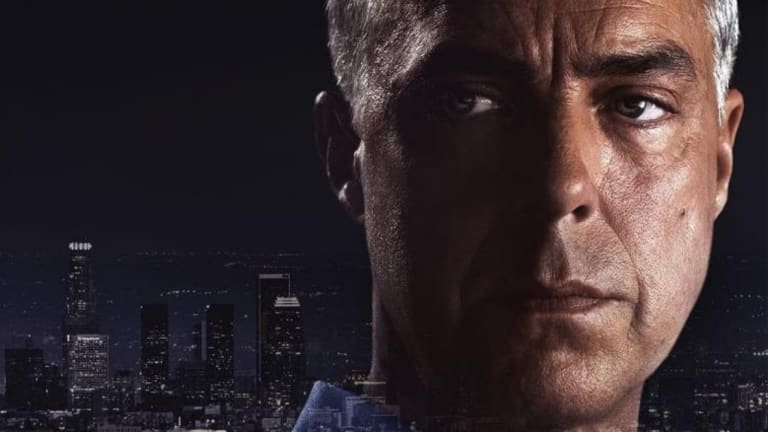 The Crime World of Michael Connelly: A Marvelous Guide for L.A. Readers
Progressives will appreciate that Connelly is progressive in his attitudes toward such topics as racism, misogyny, the criminal justice system, and homelessness.
As many LA Progressive and Hollywood Progressive readers probably know, the prolific writer of crime fiction Michael Connelly worked as a police reporter for the LA Times in the late 1980s and early 1990s. (Some of his journalistic articles appear in his 2004 non-fictional Crime Beat, consisting of 22 articles.) Moreover, most of his crime novels—by 2012 he had already written 25 of them—are set in L.A. and feature detective Hieronymus (Harry) Bosch, who is originally assigned to the LAPD Hollywood Division. (Late in the Bosch megaseries he is forced to retire and works as a private investigator.)
But besides the Bosch novels, Connelly also wrote a lesser number that featured the L.A. "Lincoln Lawyer" Mickey Haller and/or the LA Times crime reporter Jack McEvoy. Occasionally, Haller will appear in some of the Bosch books, such as The Crossing (2015) or The Wrong Side of Goodbye (2016). More frequently, however, as in Scarecrow (2009), The Reversal (2010), The Gods of Guilt (2013), or The Law of Innocence (2020), Bosch shows up in a novel devoted mainly to Haller (who turns out to be a half-brother of Bosch) or McEvoy.
More recently, beginning with The Late Show (2017), Connelly introduced another main character, this time a woman cop in her late twenties named Renée Ballard. Following her initial 2017 central role, the author produced four more books in the next five years in the Renée Ballard Series, all of which also found a role for Bosch, sometimes as a dual protagonist. To complicate matters further, Haller (the Lincoln Lawyer) also has a role in one of the Ballard-Bosch novels, The Night Fire (2018).
What makes David Geherin's The Crime World of Michael Connelly: A Study of His Works and Their Adaptations especially appealing for Hollywood Progressive readers is the author's focus on the L.A. background of most of these novels—of his six main chapters, the last is entitled "The Portrait of L.A. and the LAPD."
"L.A. for Connelly is more than just the background setting in his novels," writes Geherin, "it is one of his main interests. It is also his muse." He quotes Connelly's words that his novels are "love letters to Los Angeles." Like a wise lover, Connelly sees flaws in his beloved—it's "damaged by man and nature"—but still loves it and its "great beauty and diversity."
Regarding the LAPD Geherin writes, "Connelly's portrait of the LAPD, and especially the work of its homicide detectives, is as detailed, authentic, and important to the novels as is his picture of L.A." Geherin insists that Connelly "is no apologist for the LAPD." He acknowledges, for example, the racism, misogyny, and truth-bending to avoid bad publicity that the LAPD has sometimes been guilty of, but also believes that it contains good people, like his fictional Bosch and Ballard, who do a very tough job well.
Above all, Connelly is a realist, a truth-teller. As Geherin writes, The Law of Innocence (2020) is "primer on the basics" of the U.S. justice system. And "the day-to-day nature of a police detective's job is far more complex" than most readers realize, but "Connelly's novels offer the most detailed description of that work in all of crime fiction."
Even progressives who have read none of the many novels may be familiar with Bosch as a result of seven seasons of a Bosch TV series (2015-2021), presented on Amazon Prime with Connelly as one of the script writers. Or readers of this website may have seen either/or both the 2011 film (starring Matthew McConaughey) or the 10-Episode Netflix TV series (2022, created by David Kelley), both entitled The Lincoln Lawyer. (Chapter 4 of Geherin's book is entitled "Movies, Television, and Podcasts" and also treats Clint Eastwood's version of Blood Work, a 1998 Bosch novel, while only briefly mentioning two TV series which have just appeared during the past year—Bosch: Legacy as well as the previously mentioned The Lincoln Lawyer. The few non-fictional Connelly podcast series—see here and here—include one about the U. S.'s most prolific serial killer, Sam Little, and another, The Wonderland Murders & The Secret History Of Hollywood, about one of L.A.'s most notorious crimes.)
Progressives will appreciate that Connelly is progressive in his attitudes toward such topics as racism, misogyny, the criminal justice system, and homelessness. This progressivism gradually become evident as readers proceed from the Introduction (biographical detail of Connelly) and Chapter 1 ("Harry Bosch and the Bosch Megaseries") to the already mentioned Chapter 6 and then the book's three-page conclusion on "Connelly's Recipe for Success."
By far, Chapter 2 is the longest, with Geherin offering summaries and analysis of several pages each of all of Connelly's novels from The Black Echo (1992) until The Dark Hour (2021)—in November 2022 another Ballard-Bosch novel, Desert Star, appeared. Chapter 3 is entitled "Standalone Novels, Short Stories, and Journalism," and the five-page Chapter 5, "Artistry: Turning Fact into Fiction."
Geherin is especially well qualified to offer us this guidebook to Connelly's "works and their adaptions." He has authored ten books on crime fiction, and two of them were finalists for the Mystery Writers of America's Edgar Allan Poe Award. (However, he doesn't list any of his own works in his four-page bibliography.) Thus, when he compares or contrasts Connelly with other crime fiction novelists—including ones who often provided L.A. backgrounds like Raymond Chandler, Ross Macdonald, Walter Mosley, and former cop Joseph Wambaugh—we can be confident that his insights are reputable.
In addition to dealing with crime, criminals, cops, investigators, lawyers, and L.A., Connelly's works sometime touch on other topics. Taking just a few examples, let's start with his main investigator's name, Hieronymus Bosch, the same as a famous Dutch painter who died in 1516 and whose most famous painting was The Garden of Earthly Delights. Geherin states that its three panels "tell the history of evil" and Connelly thought that Bosch believed his main job was confronting modern-day evil, primarily in L.A.
From time to time Connelly touches on Bosch's service in Vietnam and the psychological effects it had on him—he was a "tunnel rat" who searched in underground Vietnamese tunnels searching for the enemy. (The Bosch TV series changed his military background from Vietnam to Iraq and Afghanistan.)
As to be expected for a best-selling novelist like Connelly, his fiction has his male protagonists often interact with females. He is married for a while to Eleanor Wish, but she leaves him, later is shot and killed in Hong Kong, and he is left with the task of taking up the main responsibility for continuing to raise their teenage daughter, Madie. Bosch will also have romantic moments with other women who weave in and out of his life, but his main relationship with Renée Ballard, who figures so prominently in Connelly's latest fiction, is as her mentor.
Like Bosch, the "Lincoln Lawyer" Mickey Haller also has plenty of women in his life, including two ex-wives. The first, Maggie, is an excellent prosecutor and has the main responsibility for bringing up their daughter, Hayley. The second, Lorna, continues to work in Haller's office, where although no longer married they have reasonably amicable relations. In depicting both male-female romantic and spousal relationships, as well as father-daughter ones, Connelly does a pretty good job.
In that Bosch is a protagonist or dual protagonist in novels stretching from 1992 to 2022, Connelly is almost forced to deal with aging and change, and he does it well. For example, in The Night Fire (2019) Bosch is dealing with the effects of knee-replacement surgery and leukemia. Geherin emphasizes that "Connelly is also able to describe the many changes in the way cops do their job." He correctly depicts the many changes brought about by DNA testing and also the Internet, which has had both a bright and dark side. One of the negatives has been the effect it has had on journalism. Both Connelly and Geherin lament the decline, the latter writing, "Since 2004 over 2000 newspapers in the U.S. have shut down."
In keeping with Connelly's progressive sympathies, he sometimes displays his empathy for those who suffer from the long-lasting effects of crime, either from a physical or psychological perspective. Fair Warning (2020) and Dark Hours (2021) are two examples that Geherin mentions. He also notes that one of Connelly's favorite subjects is "how politics often hampers justice."
Although most people read Connelly for pleasure—according to his website, "over 80 million copies of his books have been sold worldwide"—Geherin reminds us that "at the same time [they] have important things to say about good and evil, about being human, about the role of the police in our society." Also, Connelly's podcasts enabled him to remind "his listeners of the crucial importance of the truth"—a subject I addressed in an LA Progressive pre-election essay two years ago.
Our recent midterm elections tell us something similar. For many Republicans ensuring their own safety and that of their families is a main concern; for many Democrats and progressives the fairness of the criminal justice system and eliminating, or at least reducing, bias within it remain important priorities. Thus, whatever one's political persuasion, Connelly's writings—and Geherin's guidebook to them—can help us better understand the world of criminals, cops, investigators, and lawyers. The true world, and not one concocted by political-spin operatives.