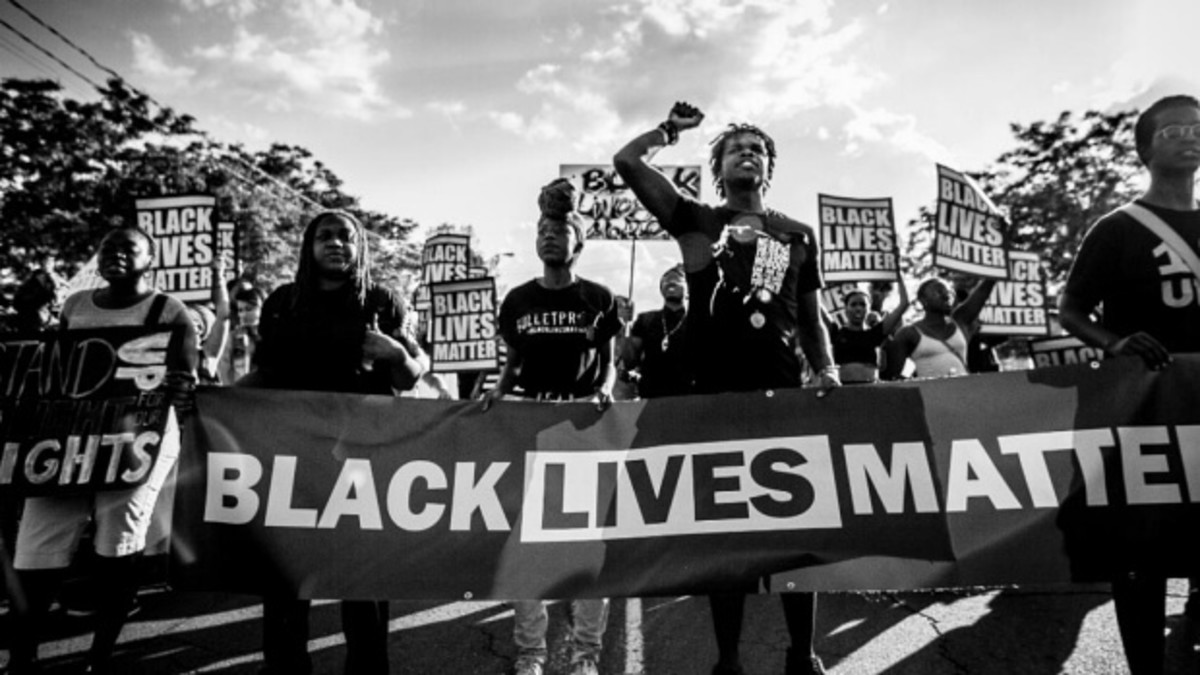 Los KaNek, the black snakes, is a column written to question the political world. It is named after the Yucatan warrior Ka Nek.
A good friend, Caleb, and I had a thought-provoking conversation right after Super Tuesday. Caleb made a wise point that we got to see exactly what people mean by "social change" in this country on Super Tuesday. It's less of a problem in California, but it exists. His example was that of a lady, who used a progressive voter guide he and friends had prepared, had voted for Biden—despite it clearly being centered in voting for Bernie and his platform. How can it be? It should be clear that voting for Biden in the primaries is not a social justice vote.
We've been saying: black lives matter means the end of a system. Democrats have cheered, bought the books, and yet we're here. Maybe there's no belief in "ending the system".
Were we unclear with one another, and about justice? Pragmatist philosophers (William James, John Dewey, Cornel West, etc.) argue that change can only come from saying what we mean to say, clearly. "This is unfair", "the system is rigged"; it is from these words that we learn of the problem and its depth, and devise a solution. We've been saying: black lives matter means the end of a system. Democrats have cheered, bought the books, and yet we're here. Maybe there's no belief in "ending the system".
Clarity is the only way to attain belief, or as pragmatist philosopher Charles Pierce puts it "how we should act under such circumstances". A clear idea, according to Pierce, is defined as "one which is so apprehended that it will be recognized wherever it is met with, and so that no other will be mistaken for it." Classic Marxism, for example, lacks clarity in this age. How do we organize a "proletariat" with such a diminished working class. Despite this we corral around Marxism and "ending the system". As around at most big ticket community organizations in South LA, where I worked: folks are working on "systematic change".
I wonder if protest in the form of music, sculpture, psychology, etc, is on the verge of taking a clear "epochal" shape. The award-winning film Parasite is a good example of shape. Parasite tells a very clear story of inequality in South Korea, and what personas, circumstances, comedy, and ultimate tragedy it begets. It is very similar to Pasolini's films on post World War 2 Rome, such as Accatone, his film on a pimp hero in proletariat Rome, as Parasite's working class are afflicted racketeers in an unequal Seoul. Scorcese's film on the labor movement, on the other hand, The Irishman, has too little political emotion while treating such a topic. What underlies the film?  What does Scorcese think about justice? The film seems to be a spectacle, steeped in history but lacking in fight.
Protesting with clarity may not make a lot of friends, but maybe that's not the point of protest. "The function of thought is to produce habits of action" says Pierce, and so is the function of our protests. The renewed need for clarity, as Beat poet-editorialist Bob Kaufman puts it, waits on "green trains that arrive from red planet mars". He writes this in his poem "The Night That Lorca Comes" about black folks reading political poet Lorca in the Deep South.
I end in this note because clarity can come in the form of surrealism, psychedelia, or a wah wah pedal, as it has been the case in this country's arts and letters. The question of clarity is answered with how we go from consciousness to everyday belief, posing acts that build a just society.
Adolf Azuphar