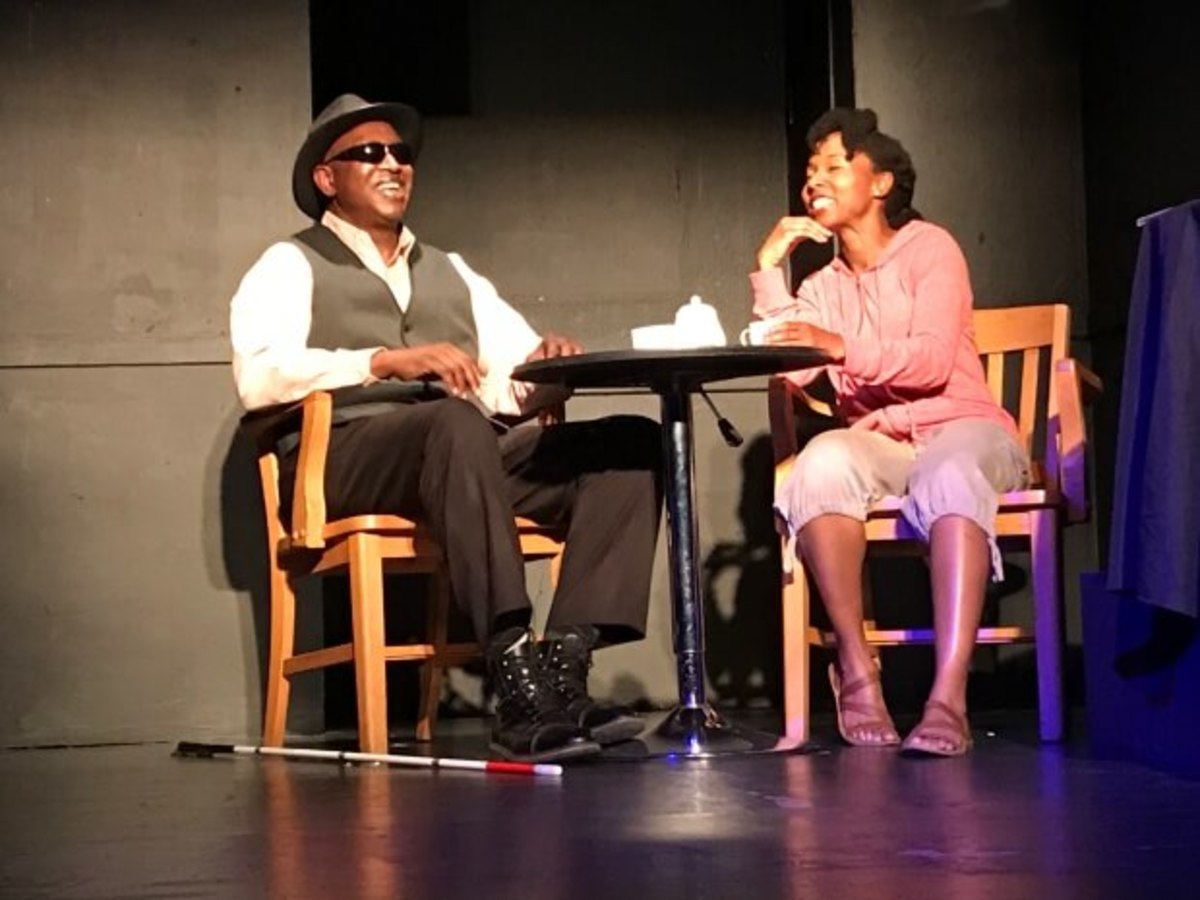 Watts is a village, not a riot. Poet, playwright, actor and world champion in blind judo – Lynn Manning had a vision powerful enough to transform the way people would see his people and his city. Playwright, producer and community leader Melvin Ishmael Johnson has written a play that beautifully brings Manning to life and chronicles the powerful partnerships Manning created, especially with Quentin Drew, the action behind the idea of the Watts Village Theater Company.
A couple of months ago, I had the pleasure of seeing "Voice from the Village" at the Complex in Hollywood. The cast was outstanding as they incorporated various theatrical devices such as modern dance, scenes in flashback and an onstage screen depicting the thoughts of the characters as their stories unfold.

Manning used his entire life to turn a tragedy into an art form, as Robinson shows us with each move and silence.
Gary Robinson is a formidable Lynn Manning, big and enigmatic enough to fill the shoes of a man who would transform a city. This, even after being shot in the face by a stranger in a bar in Hollywood – at the age of twenty-three. Manning used his entire life to turn a tragedy into an art form, as Robinson shows us with each move and silence.
Jonaton Wyne is Quentin Drew, a reluctant player in Manning's vision of a Watts revitalized to match 1920's Harlem. Manning tells Drew that "there are two places people identify with our people – Harlem and Watts." When Drew laughs derisively, citing the fact that Harlem had a renaissance, Manning reassures him that Watts will too. "Watts is a village and people have strayed from it. Once we build this theater, the people will remember that Watts is a village, not a riot; and they will return."
The dances performed by Charlotte Plummer are haunting in their heartbreaking grace and simplicity and Raquel Rossier brings a bright and cheerful charm to the character of Maria Oshodi who worked with Manning at Extant, Britain's only professional theater company of blind and partially sighted people.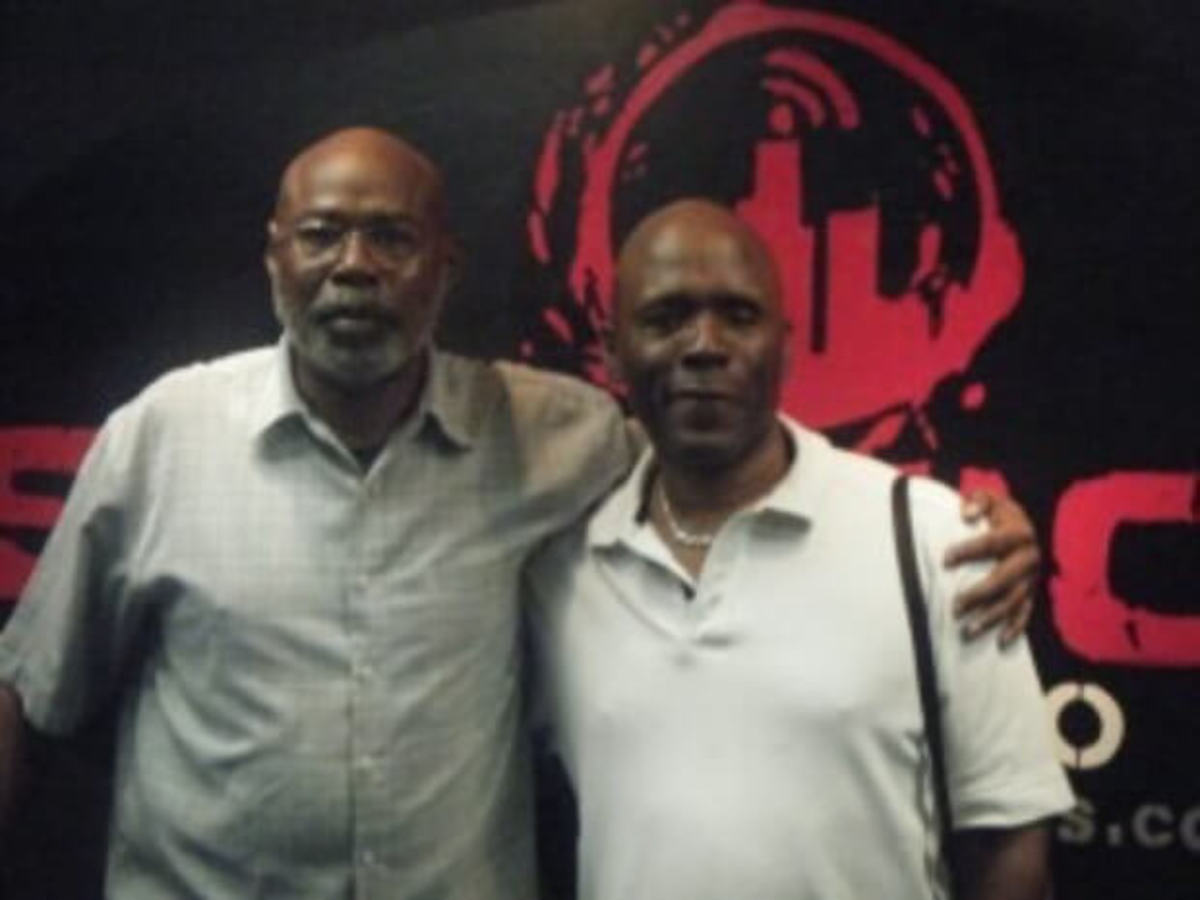 Interspersed with all of this are scenes from Manning's interview by Melvin Ishmael Johnson himself which actually took place in August of 2013. Melvin himself is no stranger to bringing the power of the theater to the community in ways that heal and inspire.
Melvin was working with Greg Shane, helping Manning get gang bangers who had been shot and left crippled when Manning passed away. Melvin had just got through writing and working on "Nobody Told Us" using blind actors and veterans from skid row, another project in which Manning was involved. Melvin continues to work with Shane at CRE Outreach (Create Reflect Empower) where programs for veterans, youth and the blind provide workshops and opportunities for them to tell their stories of personal tragedy and triumph.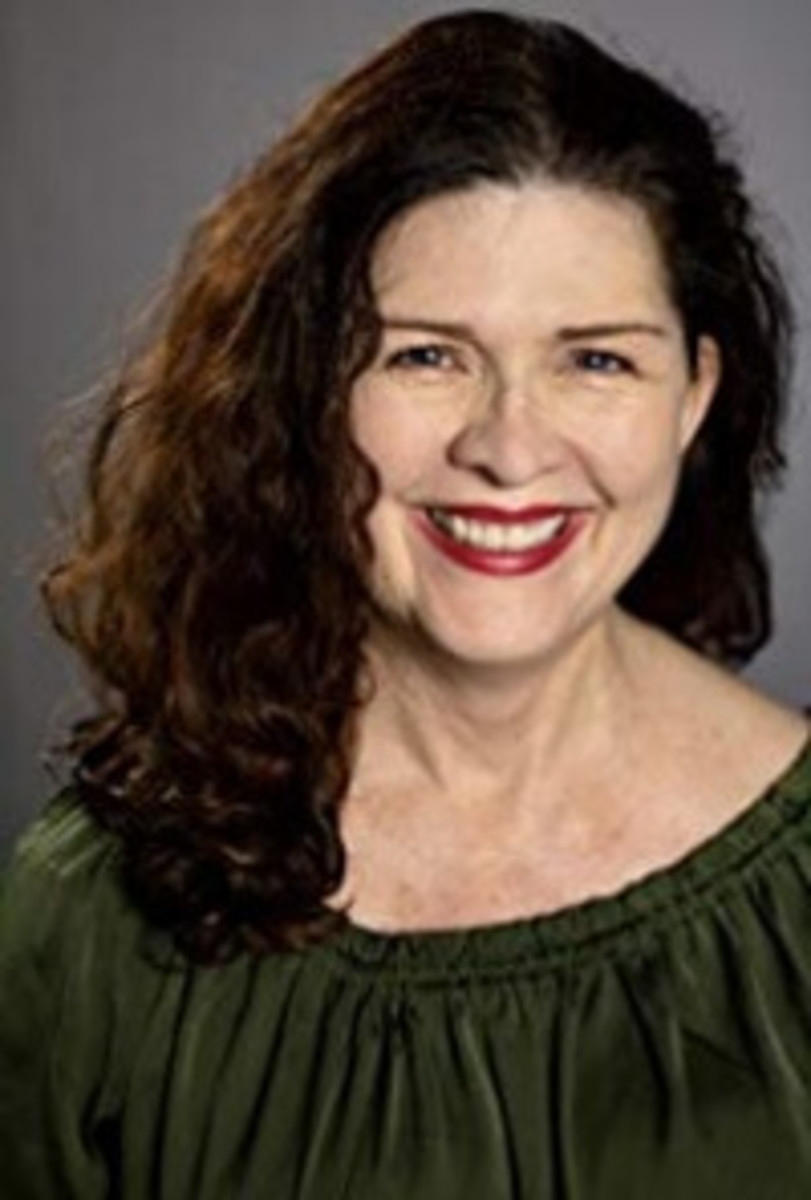 The fire of Manning's torch continues this summer at the Hollywood Fringe as we recall his words of inspiration for all of us, "I only wield the wand. You are the magician."
Jennifer H Caldwell

Jennifer H Caldwell is a SAG-AFTRA actress working in film, television and stage. Whether playing dedicated teacher; a medieval sorceress; or a good-natured healing artist, she's the strong forthright and feisty type who's not afraid to step up to the plate, even if she might trip over it along the way. When not acting, she could be writing a play, a screenplay or an interesting article; taking beautiful photos or performing comedy improv with Meow Woof! in Hollywood. Then again, she may simply be relaxing at the spa. To get info on Jennifer's live comedy performances as well as the status of other projects, including her Elizabeth Gurley Flynn show, check out her website. Today and every day, Jennifer wishes you Sláinte mhaith! (good health in Irish)
NEED TO KNOW:
SHOWING:
Friday, June 15 (6:30 pm) * Saturday June 16 (3:30 pm) * Sunday June 17 (8 pm)
Friday June 21 (9:30 pm) * Saturday June 22 (3:30 pm)
Admission $20
1312 N. Wilton Place, Hollywood, CA 90028
Contact: 213-908-5032
Get your tickets at BrownpaperTickets right here