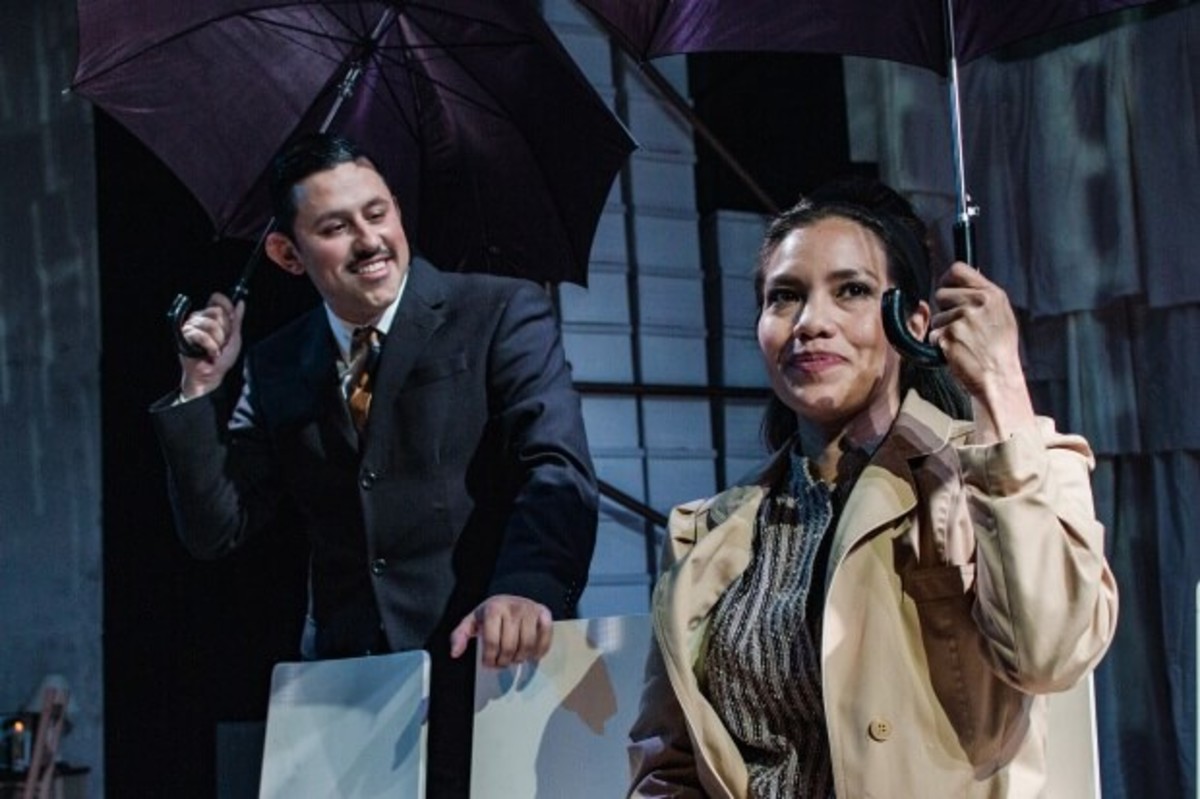 Evelina Fernández's world premiere play, The Mother of Henry, is set within Los Angeles' Eastside barrio, Boyle Heights, in 1968. It was a watershed year. Although change was in the wind — the anti-war protests, civil rights marches, the farmworkers' strikes — the murders of MLK and Bobby Kennedy, just two months apart, were deeply and painfully disheartening for many Americans. Dark forces, it seemed, were ascendant.

Evelina Fernández's poignant new play, set in 1968, focuses on a Boyle Heights mother in a world gone awry.
Fernandez's funny, poignant story spotlights a group of working-class people getting on with their lives in the midst of those tumultuous times. Directed by José Luis Valenzuela, its main character, Connie (Cheryl Umaña), is an unworldly Latina separated from her husband and hired to work in the returns department of a large store. Married at 15, Connie has five grown children; her youngest, Henry will soon be sent to Vietnam. Connie lives with her mom, who speaks little English and whose world-view, unlike Connie's, is framed by Catholic dogma.
The department where Connie works is headed by Herb (Gary Patent) a soft-spoken Jewish man conversant on many topics, including the folly of our involvement in Vietnam. Connie soon meets her coworkers: Loretta (Ella Saldaña North), an opinionated Italian-American motormouth who is gung-ho for the war and makes snide remarks about Jews, people of color and gays; and Olga (Mary-Beth Manning), a cordial and open-minded Canadian immigrant about to adopt the daughter of a dying relative. Later Connie encounters Manny (Xavi Moreno), a smarmy, inveterate womanizer who targets her for seduction the moment they meet.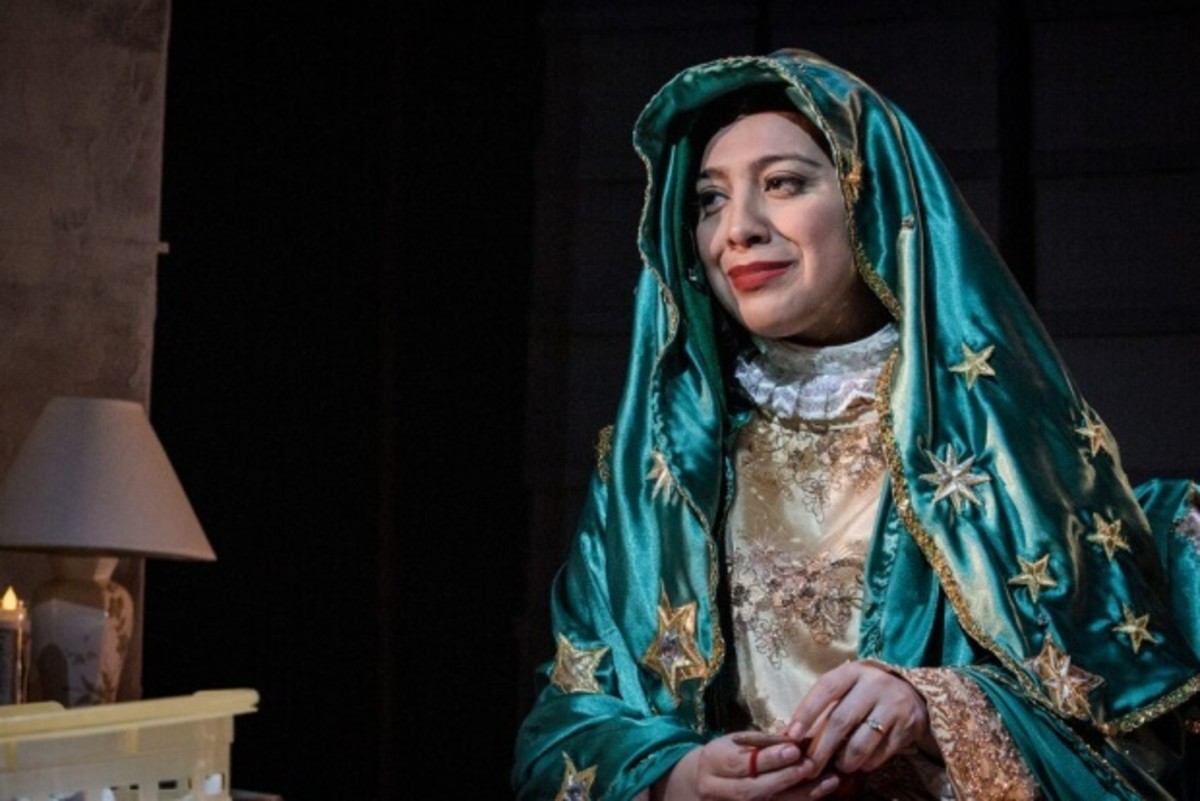 But the most important relationship Connie forms is with La Virgen (Esperanza America), who appears to her when (despite her healthy skepticism) she kneels down to pray for Henry's safety (just in case!). Garbed in satiny robes and attended by a guitar-strumming angel (Robert J. Revell), the down-to-earth deity lets Connie know right away that she hasn't the power to change anyone's fate. What she can do is provide people with solace and a bit of wisdom when things get rough. "You will need me," she predicts —and sadly, this prediction comes to pass.