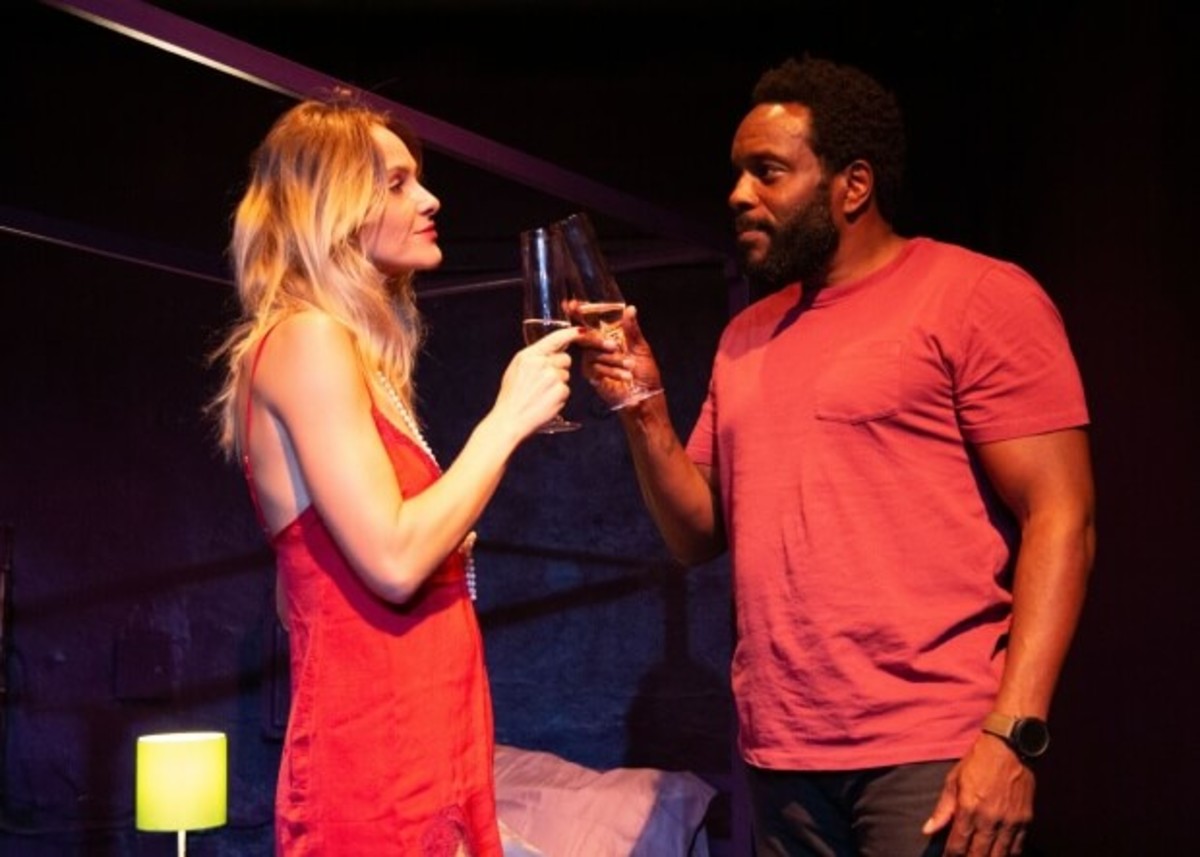 If you've ever been involved in a battle with infertility—even as the man in the relationship—you'll relate to the deep anguish, the hopelessness, the crazy making that opens "Saugerites," now playing at Hollywood's Hudson Guild Theatre.
Written by Susan Eve Haar and directed by Abigail Zealey Bess, the two-act play shows a couple—Jen, played by Beau Garrett, and Rog, played by Chad L. Coleman—attempting to celebrate, or salvage, or end their ten-year marriage with a getaway to a rundown bed and breakfast in New York's Catskill Mountains.
Jen is at wit's end, alternately insisting that the once-wonderful relationship is over—convinced that she is an utter failure as a wife and woman—or prodding Rog to leave her, if not actually kill her. The intense interplay between the two powerful actors is utterly believable, again, if you've ever faced the growing reality that you and your partner will never bring much-wanted children into this world.
Rog is a man with a plan, dragging his wife to this crappy upstate motel to present Jen with a miraculous solution to their childlessness.
But Rog is a man with a plan, dragging his wife to this crappy upstate motel with its garish purple paint and peeling flowered wallpaper, not just to salvage their marriage but to present Jen with a miraculous solution to their childlessness. Clearly, he will go to any lengths to give his beloved wife what he thinks she wants.
Set in the near future, around scientific advances that are very much in the news today, "Saugerties" now shifts gears into an ethical examination of how people learn to deal with the breakneck pace of technological advances—either with or without getting completely consumed by them.
After battling with the ethical dilemma Rog has presented her, Jen slowly embraces the solution—which we know is actually very nearly within science's reach—only to see Rog stomp off in a huff, ending the first act.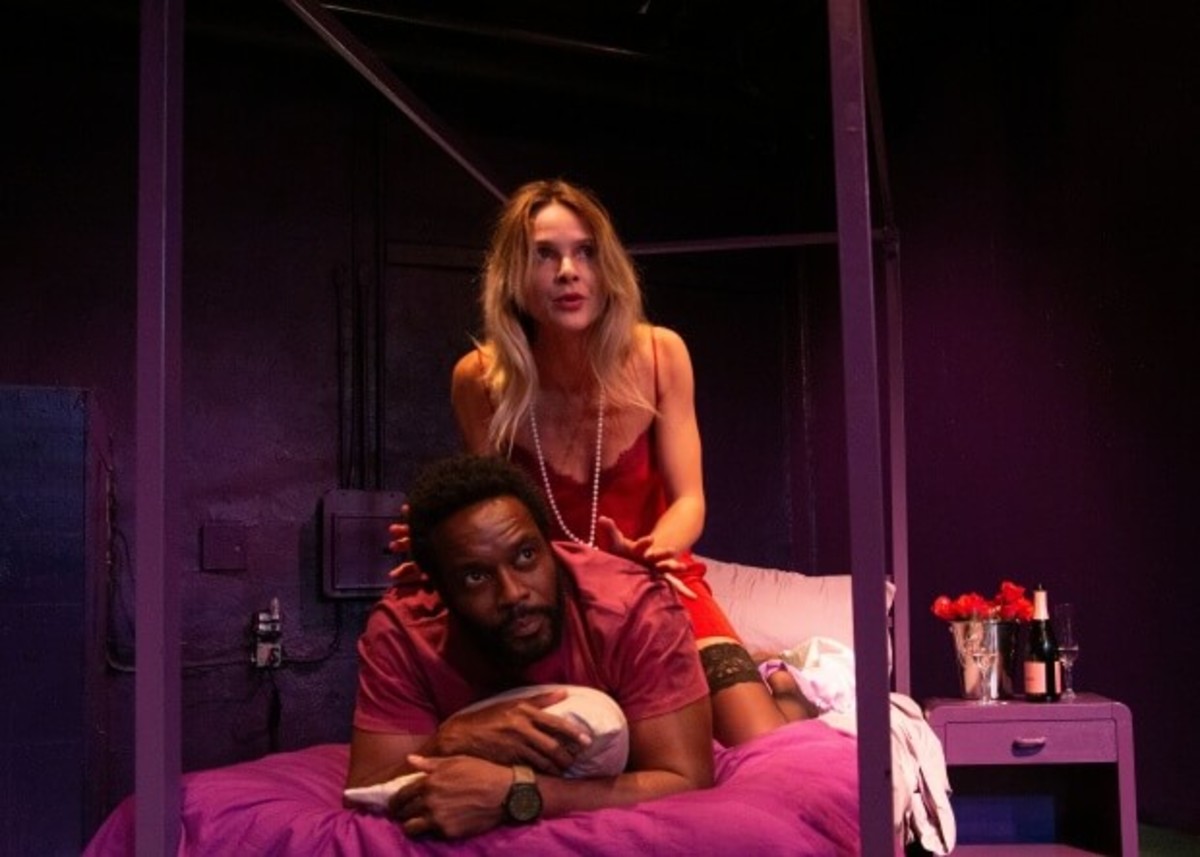 The second act opens 25 years later, again in the same sad motel with the same two actors, Coleman ("The Wire" and "The Walking Dead") and Garrett ("The Good Doctor" and "Girlfriends Guide to Divorce"), once more playing a couple, there to attend a wedding and spread her mother's ashes, or part of them, nearby.
Ever so slowly, we come to realize that the ethical dilemmas presented minutes earlier in the first act have come home to roost in a most perplexing and morally troubling way. As the couple's secrets—and the play's secrets—are unveiled, the pair's love affair is battered and bruised by the decisions Jen and Rog made a quarter century earlier.
Wrapping the vagaries of romance around ethical examinations of soulless scientific advances is a tall order, presenting Garrett and Coleman a challenge to make us understand the moral decisions they are making and still relate to them and care for them as real human beings. It's a testament to their acting skill that they largely accomplish both tasks.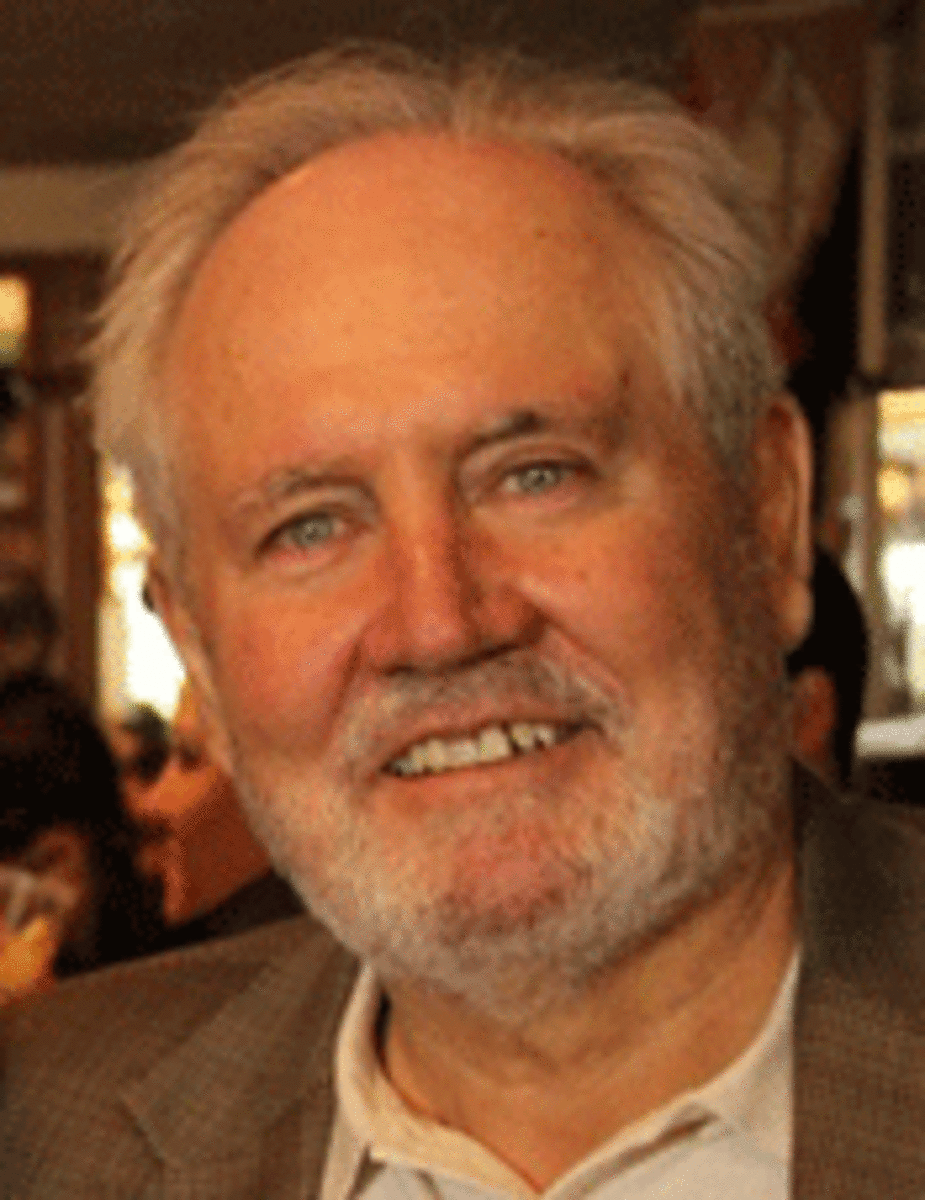 "Saugerties" plays through September 8th at the Hudson Guild Theatre, 6539 Santa Monica Blvd., Hollywood; Sat., Sep. 7, 3 p.m. & 8 p.m.; Sun., Sep. 8, 3 p.m. & 7 p.m. OnStage411.com/Saugerties. Running time: 90 minutes with stay-in-your-seats intermission.
Dick Price