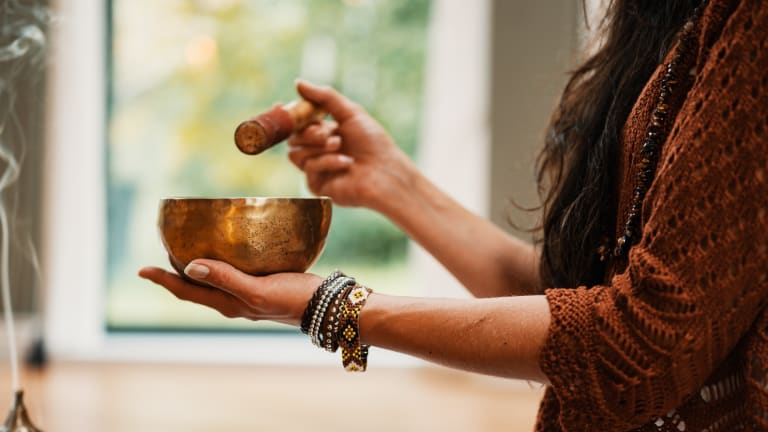 Why I'm An Agnostic But Still Value Religion
Unlike some that I know, that condemn religious believers, I see many believers that are probably better people because of their religious beliefs.
A decade ago in LA Progressive I wrote of my religious beliefs. What follows is an updating of my thinking.
After 22 years of Catholic education—and three years teaching at a Catholic College (now called Wheeling Jesuit University)—I am now (a half century later) an agnostic: Maybe there's a God; maybe there's not. I lean, however, toward thinking there is. A supreme intelligence that we can no more understand than an ant can understand us humans seems more likely than that all the profound complexity of life just somehow occurred. Evolution sure, but doesn't the evolutionary process suggest a system maker?
Unlike agnosticism, both atheism and the belief that one religion is superior to all others seem to me to be too dogmatic, too lacking in humility.
Perhaps more than any other reason for going beyond all my Catholic training was that I thought Catholicism was too dogmatic. All my experience, which includes teaching a university course on comparative religions, tells me that all religions have their pluses and minuses, and that no one of them has a lock on truth—the Protestant Evangelicals who supported Trump (and many still support him) not only don't have a lock, their beliefs, whether true to the correct spirit of Evangelicalism or not, have led them seriously astray.
One of the virtues Catholicism stressed was humility. Why then do not more Catholic priests (and laypersons and all other religious believers) act humbly? How many funeral sermons have I heard where a priest assures family members that their beloved deceased is now up there in heaven with God? How does such a clergyman know that? Are we not more like those that St. Paul mentioned in his moving and insightful epistle to the Corinthians (1 Corinthians 13): "For now we see through a glass darkly." In other words, imperfect creatures that we are, we can only approximate truth. We all see and understand only imperfectly. We all could be—and frequently are—wrong.
Yet, unlike some that I know, that condemn religious believers, I see many believers that are probably better people because of their religious beliefs. They take seriously their religions' exhortations to be loving and kind. I even know some Trump supporters who are very kind on a personal level.
And some of those whom I admire most (and have written about) were or are profoundly religious people. Dorothy Day and Thomas Merton were two Catholics whose works in behalf of helping the poor and peace were strongly motivated by their Catholicism. Another Catholic who considered these two among four "great Americans" (the other two were Abraham Lincoln and Martin Luther King, Jr.) was Pope Francis, who spoke fondly of all four in his 2015 Address to the U. S. Congress.
Both Merton and King, one a Catholic monk and the other a Baptist minister, were influenced not just by Christian teachings, but also by their great admiration for a non-Christian religious thinker—the ecumenical-minded Hindu Mahatma Gandhi. To Gandhi, King owed much for his non-violent resistance thinking. Merton wrote that Gandhi "not only understood the ethic of the Gospel as well, if not in some ways better, than most Christians, but he is one of the very few men of our time who applied Gospel principles to the problems of a political and social existence in such a way that his approach to these problems was inseparably religious and political at the same time."
Like her friend (by correspondence) Merton, Dorothy Day was also a great admirer of Gandhi. In a eulogy column upon his death, she stated that "there is no public figure who has more conformed his life to the life of Jesus Christ than Gandhi." Both Catholics were also ecumenical in the best sense of the word with Merton having a very special fondness for Zen Buddhism.
Besides Day, Merton, and Pope Francis, I also admire another Catholic, like Day and Merton a convert to the faith. He was the German-English economist and environmentalist E. F. Schumacher, who (like Day) I consider one of the wisest people of the twentieth century.
Besides valuing religious people like Day, Merton, Gandhi, King, Schumacher, and Pope Francis, I also like many religious writings including some of theirs. But also various Zen Buddhist, Taoist, and other mystical literature, including the poetry of the 13th century Persian Islamic Rumi. And various portions of the Bible (both Jewish and Christian) contain great wisdom. Take, for example, Paul's 1 Corinthians 13, which I mentioned earlier. In this epistle Paul not only indicates that now we only understand truth partially ("through a glass darkly"), but he also writes insightfully about love.
In my "Love: The Greatest Wisdom Virtue" I quote his words from that text extensively:
"Love is patient, love is kind. It does not envy, it does not boast, it is not proud. It does not dishonor others, it is not self-seeking, it is not easily angered, it keeps no record of wrongs. Love does not delight in evil but rejoices with the truth. It always protects, always trusts, always hopes, always perseveres."
And, "If I speak in the tongues of men or of angels, but do not have love, I am only a resounding gong or a clanging cymbal. If I have the gift of prophecy and can fathom all mysteries and all knowledge, and if I have a faith that can move mountains, but do not have love, I am nothing. If I give all I possess to the poor and give over my body to hardship that I may boast, but do not have love, I gain nothing."
Paul also mentions faith and hope, but insists love is "the greatest" of the three.
Of course, all of the above is just one man's opinion, and like everyone else I only see "through a glass darkly." What seems right to me regarding religion might not be so for someone else. The religious people I admire most were all tolerant of other beliefs, and I think Pope Francis was correct when in a 2013 sermon he warned Christians against making their religion into an ideology: "When a Christian becomes a disciple of the ideology, he has lost the faith. . . . But it is a serious illness, this of ideological Christians. . . . His attitude is: be rigid, moralistic, ethical, but without kindness." He urged Christians "to remain humble, and so not to become closed."
In his encyclical on the environment he used the word "dialogue" about two dozen times. In his address to the U. S. Congress he used it a dozen times. Dialogue, reasoning together, not rigid dogmatism and intolerance, is his preferred approach. And I think he's right.