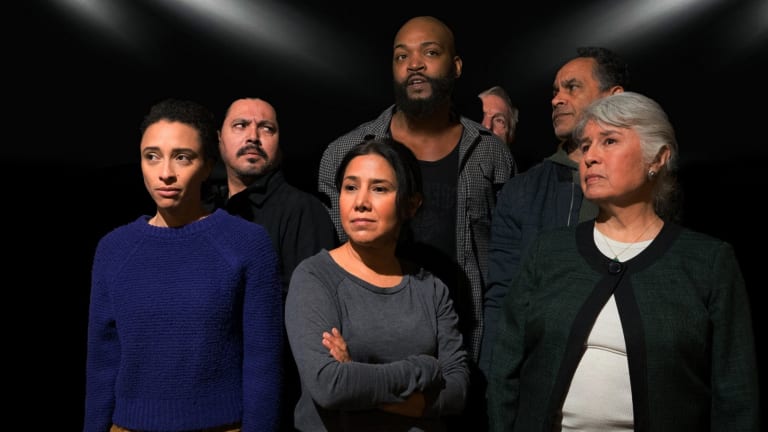 "Detained" Sheds Light on America's Decades-Long Immigrant Detention Disgrace
"Detained"—the world-premiere docudrama unveiled at LA's Fountain Theatre this week—focuses a bright light on our almost unimaginably cruel deportation system.
In recent years, our nation's long, troubled history of mistreating immigrants has come to a head all too often. Those jarring images of young children, huddled in kevlar blankets, lying on the concrete floors of cages fit for dogs along our Southwest border, are but one searing example. Shining city on a hill, indeed.
Stirred briefly to action, we write checks, talk among ourselves, maybe join a vigil or call a senator's office. But then, if we're not intimately connected to an immigrant family that's being torn asunder, many of us move on.
Not so for those who are caught up in what might be called our immigrant-industrial complex: Detainees fighting for legal status, hidden away for months or even years in detention centers far away from their homes and families; authority figures—lawyers, judges, and, yes, even ICE officers—trying to maintain some sense of humanity in our craven system; families saying goodbye to a deported family member.
For them, the demoralizing battle goes on whether the privileged among us pay attention or not.
But now, "Detained"—the world-premiere docudrama unveiled at LA's Fountain Theatre this week—focuses a bright light on our almost unimaginably cruel deportation system. We watch as eight shape-shifting actors slip from one real-life role to the next—from the mother of two supporting her family as a high-rise roofer, to a wannabe celebrity chef and an "undesirable" Army combat veteran facing exile, from a pair of ICE officers trying to absorb the harsher set of enforcement orders coming down during the Trump administration, to an immigrant rights attorney turned immigration judge turned, ruefully, Homeland Security enforcer.
"Detained" builds on the experiences of long-time immigrant rights attorney Judy Rabinovitz, deputy director of the ACLU Immigrants' Rights Project and NYU law professor, who first approached playwright France-Luce Benson with her ideas during the Obama Administration. Together, their collaboration weaves together the compelling real-life stories of the people swept up in America's shameful immigration machine—immigrants and their families, attorneys, judges, deported veterans, even ICE officers—based on many long interviews both collaborators conducted.
"When I started this work in the 1980s, there were 5,000 people detained in immigrant detention centers," Rabinovitz reported during the talkback that followed the show's second performance. "Recently, that number grew to 50,000 during the Trump Administration. In Covid, it fell to 10,000—but the number is growing again under Biden."
The daughter of Haitian immigrants herself, Benson shared how her own father traversed an earlier, more humane immigrant system to earning his citizenship and ultimately winning a humanitarian award for working with fellow immigrants at Miami's Krome Detention Center in the 1980's and 90's. "This is his story, too," she said in the liner notes. "And a way for me to honor the sacrifice he made for us."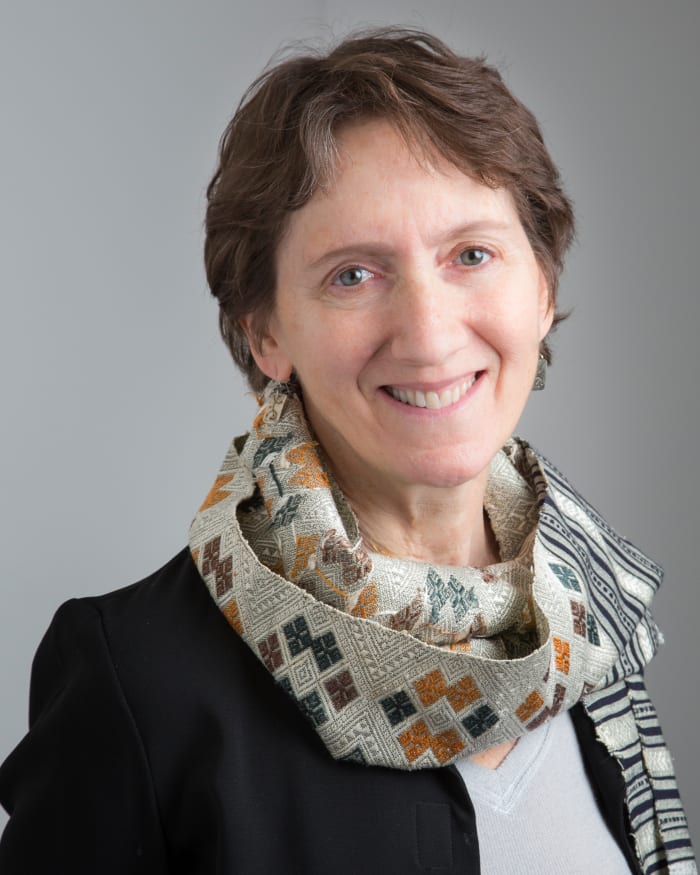 Judy Rabinovitz, France-Luce Benson, Mark Valdez
Under the direction of Mark Valdez, the extraordinary cast includes Liana Aráuz, Camila Ascencio, Christine Avila, Will Dixon, Jan Munroe, Theo Perkins, Marlo Su, and Michael Uribes, leaping from one story to the next in a set that looks like the drabbest detention holding cell, complete with harsh lights and jarring noises.
Detained runs Fridays and Saturdays at 8, Sundays at 2, and Mondays "Pay What You Want" at 8, through April 10th, at the Fountain Theatre, 5060 Fountain Avenue, Los Angeles