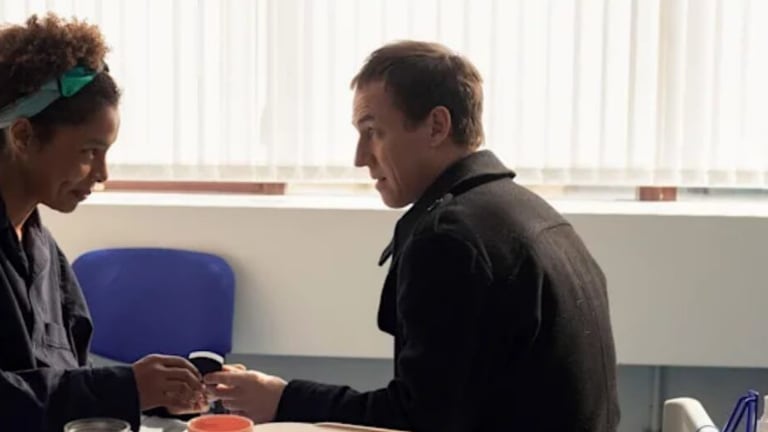 Review of Amazon's Modern Love (Season 2)
Come on! "Modern love" is not just for those under age 50 and not just for those living in big cities like New York, London, or Dublin.
Here and elsewhere I have previously written on love and how complex it is (see, e.g., here and here). Having enjoyed Season 1 of Amazon's Modern Love, I decided to give Season 2 a look. My reaction was both positive and negative. The eight episodes, each running about a half hour, were well acted, and like our recent census displayed plenty of ethnic diversity—more couples than not were racially mixed. Most of the episodes were set in the New York area, but three occurred in England or Ireland. (The series was based on personal essays first appearing in a New York Times column, and for the TV episodes there were some changes, including moving locale settings.)
My main criticism of the series was that it didn't display enough of the glorious diversity of love. True to its title (Modern Love), many of the episodes did reflect not only that couples today are more racially diverse, but also that they could be of the same sex and/or have been separated, sometimes divorced, from earlier loves. And there was plenty of texting and looking at cell phones, thus no mistaking these episodes for ones set in an earlier era. But come on! "Modern love" is not just for those under age 50 and not just for those living in big cities like New York, London, or Dublin. There is also "modern love" among late middle-aged and old people and in rural areas and in small towns.
Episode 5, "Am I ...? Maybe This Quiz Will Tell Me," was excellent in depicting the sexual confusion and school and social-media world of a teenage girl, Katie, who wonders if she's gay or not. And in a car scene with her mother, another type of love—parental—is well suggested. And in Episode 7, "How Do You Remember Me?," the director (Andrew Rannells) treats with respect and affection the remembrances of two gay guy's about their brief time together.
In Episode 2, "The Night Girl Finds a Day Boy," Zoe Chao and Gbenga Akinnagbe (as Zoe and Jordan) enlighten us by playing a couple whose differing day/night sleep patterns cause difficulties and miscommunication, which in the end are mutually tolerated—an always needed reminder that toleration and empathy are musts for the best type of love.
In Episode 4, "A Life Plan for Two, Followed By One," we see in a series of flashbacks how a young Lil (Dominique Fishback) has a crush on Vince (Isaac Powell), but he prefers to be best friends rather than lovers.
Episode 6 has Spence (Garrett Hedlund) dealing with something like post-traumatic stress disorder (PTSD) while he and Isabelle (Anna Paquin), both on the road to divorce from cheating spouses, try to establish a romantic connection. She with her toddler son, Charlie, and he with his Iraq-scared personality both awaken our sympathies for these two decent human beings trying to navigate life and romance. 
My favorite three episodes—and admittedly this could be the purely subjective judgement of an octogenarian male, long-married to a good woman—were Episode 1, "On a Serpentine Road, With the Top Down"; Episode 3, "Strangers on a (Dublin) Train"; and Episode 8, "A Second Embrace, with Hearts and Eyes Open." (The fact that all three happen to be set in Ireland or England might also have appealed to me.)
The first features Minnie Driver as a woman (Stephanie) whose attachment to her old car reflects her love for dead first husband (Michael), which complicates her relationship with her second husband (Niall), who possesses the wisdom to understand that love need not be singular.
Episode 3 is set during our coronavirus quarantine period, which provides some complications, and mainly occurs on a train-ride from Galway to Dublin. The romantic young couple are Paula (Lucy Boynton of Bohemian Rhapsody) and Michael (Kit Harington, Game of Thrones).
She describes herself as a "medievalist," "a bookish, interesting individual with something to actually say." (Quotes are from film scripts—see, e.g., here.) She's a student at NUI (National University of Ireland). It is temporarily closed because of the pandemic. So she is on her way to her mother's home in Dublin. Her mom, Jane, a delightful Miranda Richardson, smokes weed and tells Paula such things as: "It's nearly two years that you've been at college, and you haven't met anyone. I'd slept with the entire faculty within two months. . . . I'm joking. It was more like a semester."
He, Michael, is "in tech," helping companies "target consumers for their brands." When Paula tells her mom about him, Jane asks, "You sure about this guy?" Paula responds, "I know. On paper, I kind of hate him. But it doesn't matter. . . . I feel like there's so much pressure around compatibility these days, and all we have to have in common, but what about the benefits of incompatibility?"
While in Dublin, Michael stays with his brother, and the dialogue between the two of them, as with that of Paula and her mom, is often funny and entertaining. So too is the train conversation between Paula and Michael. On the train are also some other fun moments, such as when a guy with a guitar loudly sings a song about them:
♪ You look so happy ♪
♪ Upon that train ♪
♪ Strangers two minutes ago ♪
….……………………………………..
♪ They're so good-looking ♪
♪ And they're both young, too ♪
♪ Looks like we've got ourselves ♪
♪ A meet cute ♪
As enjoyable as this "train" episode was, the last one in the series, "A Second Embrace, with Hearts and Eyes Open," was more meaningful. As wonderful as fresh young romance can be, love itself is deeper and more profound. In an earlier essay, I quoted the lover-of-the-poor Dorothy Day: "Human love at its best . . . [is] unselfish, glowing, illuminating our days. . . . Love is the best thing we can know in this life, but it must be sustained by an effort of the will. It is not just an emotion, a warm feeling of gratification. It must lie still and quiet, dull and smoldering, for periods. It grows through suffering and patience and compassion. We must suffer for those we love, we must endure their trials."
"A Second Embrace" illustrates the truth of her words. The episode features the oldest couple in the series, an early middle-aged Ivan (Van) and Elizabeth (Liz), who are divorced but have two young school-aged daughters. Playing the leads are Tobias Menzies, who was terrific in The Crown as Queen Elizabeth II's husband Phillip, and Sophie Okonedo, who has been a notable actress since appearing in Hotel Rwanda in 2004.
What brings the divorced London couple back together is a combination of their increased maturity and their love for their daughters. And when Elizabeth receives a cancer diagnosis, rather than halting their rekindled growing affection for each other, it seems to bring them even closer together. After receiving her diagnosis, he tells her "This is not the end of your life. And I want to be with you."
In traditional wedding vows couples used to promise "to have and to hold, from this day forward, for better, for worse, for richer, for poorer, in sickness and in health, to love and to cherish, till death do us part." During times of sickness, couples often experience what Dorothy Day once said about love, "It is a hard, hard doctrine." But "A Second Embrace" also reveals how wondrous it can be.
Walter G. Moss